Reports suggest that Manchester United could break the world record transfer fee to bring Paul Pogba back to club, just four years after the French midfielder left the club to find first team football.
After four seasons with the Juventus, Serie A champions, Pogba has won four league titles, reached the Champions League final, and recently featured in the UEFA Team Of The Year for 2015. It is obvious why many top teams in Europe are desperate to sign the promising 23-year-old.
What would Pogba bring to United's team?
Pogba is well-known for his ability to play as a box to box midfielder, being affected both defensively and offensively, a role that could be argued United are lacking in strength with due to the ageing of Micheal Carrick and Bastian Schweinsteiger meaning that they simply don't have the legs to play this role anymore. After the disappointing first season of Morgan Schneiderlin at Old Trafford, it seems like that new manager Jose Mourinho will be looking at a player able to perform this role.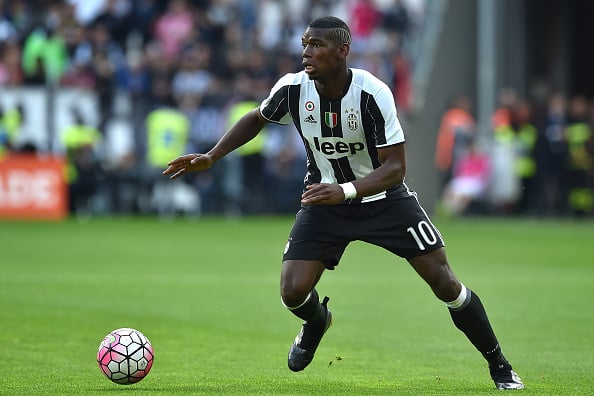 The mixture of pace and strength is one of the key factors for players in the Premier League to be successful, and is an area that has cost United and their players in recent years, with the likes of Angel Di Maria lacking the strength and Radamel Falcao lacking the pace to do well in a very competitive league. It is without doubt that in his short playing career so far, Pogba has showcased both his ability to muscle people off the ball, and have the pace to beat his opponent to the ball in 50/50 situations. The 23-year-old would, again, seem to fit the Jose Mourinho style of play by doing this. At previous clubs, the Portuguese manager has had a player able to battle and win the ball in the centre of his team, like Nemanja Matic at Chelsea.
As well as his raw ability as a footballer, the Juventus midfilder would also fit in well in the United dressing room, having played with like likes of Jesse Lingard earlier in his career at United's academy, as well as more recently featuring in the same team as Morgan Schneiderlin and Anthony Martial with France at Euro 2016.
Pogba's agent is Mino Raiola, the man who looks set to bring two of his major clients, Zlatan Ibrahimovic and Henrikh Mkhitaryan, to United this summer. Raiola would play a large part in pushing Pogba to Old Trafford alongside his other two clients and, after dealing with the club, could prefer a familiar face to negotiate with rather than another club in Europe.