Manchester United have expressed their interest in signing 14-year-old attacking midfielder Ferhat Cogalan from Spanish side Valencia CF.
Along with his father, and agent, the teenager travelled to United's training complex at Carrington last Wednesday for talks, despite being contracted to Valencia until 2021.
The Valencia academy has produced a high amount of talent in recent years, including the likes of Paco Alcacer, Jordi Alba and Manchester City midfielder David Silva.
United academy is getting stronger
The academy at Old Trafford has been credited more than ever after performances from several players during last season. Players including Marcus Rashford, Cameron Borthwick-Jackson and Joe Riley all earned their first team debut's helping the reputation of the academy.
United striker Rashford was one of the most significant players to arise from the youth set-up and his performances since February earned himself a place in England's Euro 2016 squad and the addition of Cogalan would certainly improve the strength of the academy.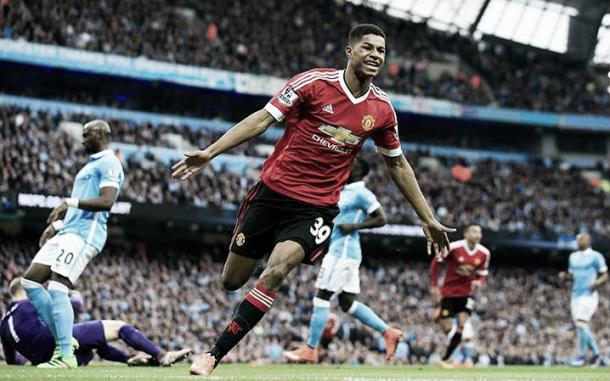 The Turkey international has been monitored by the likes of Arsenal, Juventus and Borussia Dortmund after impressing in several youth competitions and also scored 22 goals and provided 30 assists in Valencia's youth side last season.
Speaking to La Voix Du Nord, Ferhat's father Sedat said: "We're in no hurry because Ferhat is in contract with Valencia until 2021."
Although the youngster still has many more years on his contract, his father wanted to take the talks from United seriously. "When a club like Manchester United invites us, it is logical that we study the proposal, right?" he added.
Jose Mourinho has already been busy with work since becoming manager of the Old Trafford club, and is looking to bolster his squad ahead of the new season. The Reds have already signed Eric Bailly from Villarreal, and are favourites to sign both Henrikh Mkhitaryan and Zlatan Ibrahimovic this summer.