Morgan Schneiderlin, unlike the England squad, is still on international duty at Euro 2016, but speculation has recently surfaced that after the tournament he could be reporting to Everton rather than heading back to Manchester United.
Reports in the foreign media have suggested that the French midfielder may be lured to Goodison Park by their new manager Ronald Koeman, who managed Schneiderlin at Southampton.
After spending seven years on the south coast Schneiderlin made the move to Manchester last summer and was signed by Louis Van Gaal to give some steel to United's midfield.
But a difficult first season saw the Frenchman suffer numerous injury setbacks as well as struggle to hold down a regular spot in the United midfield, this has led to speculation that he could be tempted to move to Merseyside to play regular football.
With new United boss Jose Mourinho recruiting on all fronts this summer, most recently the seemingly imminent arrival of Henrikh Mkhitaryan, it is suggested that Schneiderlin could find regular football hard to come by, particularly if Mourinho pulls off the improbable and lures Paul Pogba back to Old Trafford from Juventus.
With the Pogba transfer unlikely due to the interest from a number of top European clubs, all of which can offer Champions League football next season, the reds still remain light in central midfield and require as many options as possible.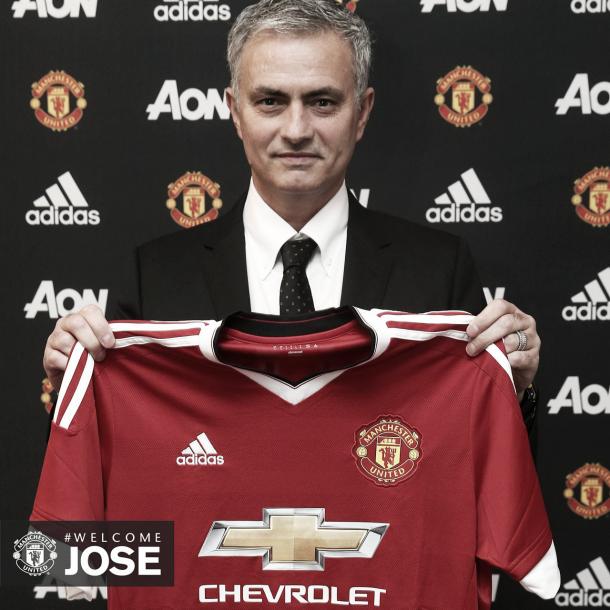 The Mourinho way
The successful Mourinho has won many of his honours from often having a steel in his side that makes them very difficult to beat.
At Chelsea it was Nemanja Matic, at Inter Milan the Argentine duo of Javier Zanetti and Esteban Cambiasso saw them to Champions League glory in 2010, and at Real Madrid​, Xabi Alonso would dictate the play as Los Blancos often eased to victory in much of their encounters in La Liga.
Schneiderlin offers that steel. His ability to get around the pitch and protect his defence is something which can go unnoticed and will only thrive if United can find a partner to go alongside him and complement him.
To judge him from one difficult season where most things went wrong for United is harsh, and he must be given time to prove that he can dominate the United midfield for years to come.
The Frenchman can certainly do a job for Mourinho, that is why it would be foolish to let him leave for Everton unless a player of better quality can come in, as for mentioned without the lure of Champions League football that could prove difficult.
​Who else is there?
The reds are not blessed with central midfield quality. The days of Paul Scholes and Roy Keane patrolling the centre of the field are long gone and Schneiderlin remains one of the only midfielders that can, nine times out of ten, assure you a performance.
Michael Carrick, who signed a contract extension at the end of last season, is undoubtedly a useful player to offer experience and assurance to the midfield. But the 34-year-old is unable to play week in week out for the reds and will be used infrequently.
Bastian Schweinsteiger, similar to Carrick, is also in the twilight of his career and has struggled with injuries in recent years meaning the German will struggle to play consistently for the reds.
A question mark also looms over Marouane Fellaini as reds fans wait to see what Mourinho will do with the Belgian, though it is thought that the former Everton midfielder's days at Old Trafford are numbered.
Ander Herrera has more of an attacking mind therefore is different to Schneiderlin and as for where Wayne Rooney will play next season, that could prove to be one of Mourinho's more difficult decisions in his first season in charge.