Antonio Valencia may have been at Manchester United for seven years now, but the winger-cum-full-back has never really felt like a truly established member of the first-team squad for too long.
After arriving from Wigan Athletic on June 30th 2009, Valencia enjoyed an impressive debut season and a couple of decent campaigns followed but, since then, it seems like the Ecuadorian has been constantly having to reinvent himself.
What is Valencia's best role at United?
When he arrived at Old Trafford, Valencia was a rampaging right-winger that looked genuinely dangerous often enough and was one of the most important players in United's side.
Valencia was kept out for most of his second term through injury but returned to a decent level in the following 2011/12 season, although his role at United has never quite been the same since then. In the seasons that followed, the winger gradually became more of a defensively solid wide midfielder to aid the full-back behind him, before later moving further back into defence himself.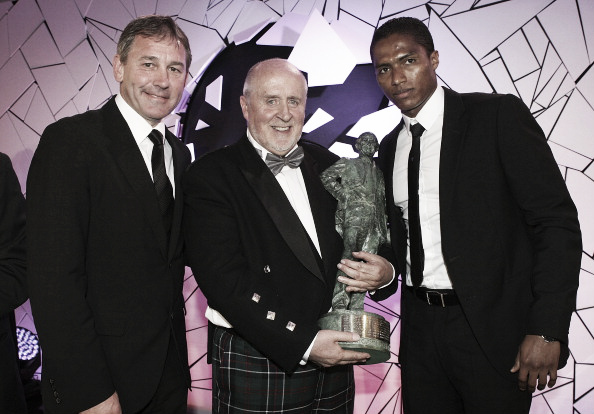 Since being deployed at right-back Valencia has still looked mostly solid, although he can find himself out of position and makes occasional errors in the role. Other than a brief purple patch towards the end of last season, he has also looked bereft of the attacking qualities which originally persuaded the club to buy him, too.
Louis van Gaal regularly trusted Valencia as the right-back during his two years in charge, but the fact that the Dutchman chose to purchase Matteo Darmian last summer to play in that role suggests that the former Wigan man has never entirely convinced in that position.
Does he fit in Mourinho's system?
Whether Valencia is better as a right-back or a right-winger is difficult to tell, with the player possessing limitations in his game for both roles – such as his inability to use his left foot and reluctance to dribble past opponents. However, the more important question is whether the Ecuador international is suited to either role in Jose Mourinho's United regime.
Having rarely played as a winger for the Reds in recent years, it seems safe to rule out Valencia playing there again under Mourinho. After all, the Portuguese often relies on his attacking players to produce moments of brilliance through their own individual talent, and that doesn't seem like something Valencia is capable of doing anymore. Furthermore, though, the potential arrival of Henrikh Mkhitaryan will place Valencia even further down the pecking order for the role.
Therefore, Valencia will definitely have to prove himself yet again as a full-back to his new manager. Whilst he's been used there by all of the club's last four managers, the 30-year-old is now facing the most difficult audition of all in convincing Mourinho of his qualities, who will surely take the club to greater heights than either of David Moyes or Van Gaal and thus require better players.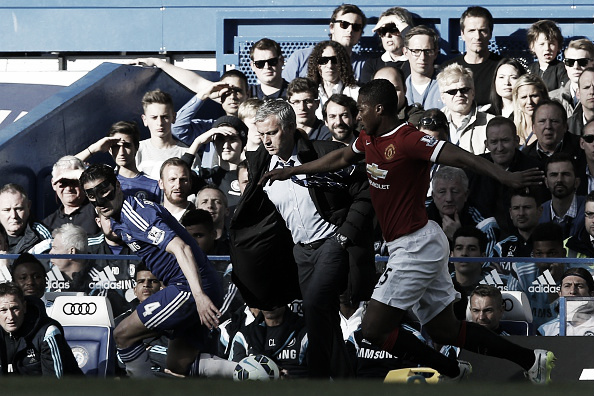 Furthermore, Mourinho's full-backs are often well disciplined and, despite his best efforts, Valencia's attacking tendencies mean he simply isn't that. At Chelsea, Mourinho had Paulo Ferreira, Cesar Azpilicueta, and Branislav Ivanovic as some of his right-backs, as well as Alvaro Arbeloa at Real Madrid. Unfortunately for Valencia, teammate Darmian would be a much better fit for this kind of role.
One more year?
For all of the limitations in his game, Valencia remains an incredibly hard-working, quick and athletic player, and it seems that Mourinho would admire those qualities at the very least.
Valencia also seems to have a great attitude and has rarely caused any problems whilst at United – he has already spoken of his eagerness for pre-season to begin. Mourinho can't rebuild United's squad overnight, so that mentality and work ethic could be vital in allowing the Ecuador captain to survive the Portuguese' initial Old Trafford clear-out.
However, Valencia will eventually have to leave United – and that should probably happen in the next few years at least. The 30-year-old can't reinvent himself again and is unlikely to improve any further, so the best role he can realistically hope for under his new manager would be as a stop-gap right-back. Mourinho is ruthless and will address the right-back issue in the transfer market at some point – if not this summer then certainly next – so Valencia may occasionally get the chance to fill in there for the coming season before a better player is signed to replace him.
Valencia has been a great servant to United over the last seven years and in time can be remembered as such, having helped the club to win many pieces of silverware whilst at Old Trafford. However, Mourinho's task as manager is to take the club back to the top level of the game, and he quite simply cannot do that with the limited Ecuadorian playing a key role in this side.