Manchester United manager, Jose Mourinho is delighted that the club have been able to sign veteran striker, Zlatan Ibrahimovic as he feels he will help to develop the squad's youngsters.
Mourinho says Zlatan needs no introduction at the club
Ibrahimovic was officially confirmed as a United player on Friday, signing a one-year deal with the club and it has already caused a lot of excitement at Old Trafford.
A few people are concerned that the signing of Ibrahimovic could affect United's promising strikers, Anthony Martial and Marcus Rashford, but Mourinho is optimistic that the pair will only benefit by playing beside Ibrahimovic.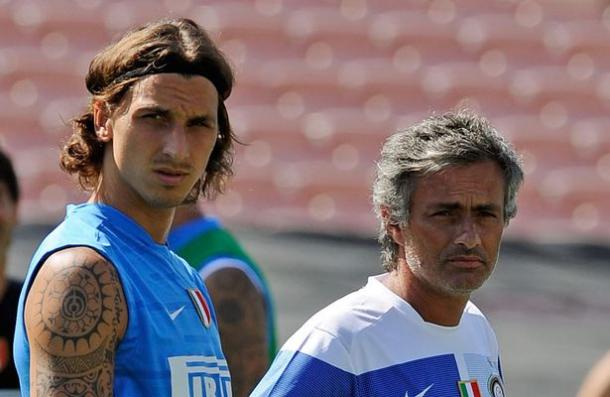 On the signing of Ibrahimovic, Mourinho said "Zlatan needs no introduction" as he feels that the "statistics speak for themselves". Ibrahimovic scored 50 goals for Paris Saint-Germain last season, showing he can still do it when it matters.
Mourinho continued to say that "Ibra is one of the best strikers in the world" and one of the reasons he wanted to sign him was that he "always gives 100 percent". He went on to say that he is sure that Ibrahimovic will "grasp this opportunity and will work hard" so that he can help the team to "win titles".
Ibrahimovic's experience will help the younger players, says Mourinho
Mourinho admitted that he is "certain that Ibrahimovic's talent will delight fans at Old Trafford next season" as he is the type of player that will get the fans on their feet. In terms of helping the younger players in the team, Mourinho feels that Ibrahimovic's "experience will be invaluable" in making that that the younger players "develop in the squad".
One thing is for sure, next season should be fun for United fans with Mourinho and Ibrahimovic together at the club as they have worked together before at Inter Milan and won trophies. Ibrahimovic is confident that he can make a difference at the club; Mourinho if of a similar mindset, so everything is possible for the club next season.