Manchester United's Ryan Giggs has announced that he will leave the club after 29 years, to pursue a job in management.
Always the bridesmaid, but never the bride
Giggs is considered by many as the greatest player United have ever had, amassing a record number of appearances and winning every major honour in club football.
After his retirement, Giggs took a role on the coaching staff, as assistant to first David Moyes then Louis Van Gaal.
When the Dutchman was sacked, many called for Giggs to take the top job having took over temporarily after the dismissal of Moyes.
However Jose Mourinho took the top job, and despite being offered an assistant role once again, Giggs has decided that it is time to move on.
In a statement, Giggs said "after 29 seasons at Manchester United" both "as a player and a assistant manager" Giggs knows that "winning is in the DNA of the club" along with "giving youth a chance, and playing attacking and exciting football."
Giggs then admitted "that is why it is a huge decision" for him to "to step away from the club" that has been a part of his life "since the age of 14" and a decision that has not been "made lightly."
The Welshman said that he will "take away so many special memories as well as a lifetime of experiences" that he hopes will serve him "well in the future" but said "the time feels right" and despite "no immediate plans to step into management" he admitted it is where he "wants to be."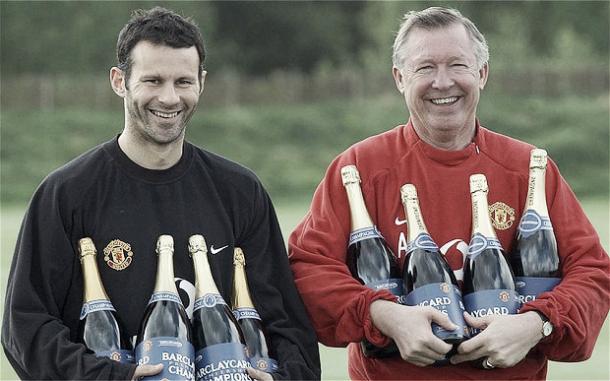 Learning from best
​Giggs only had three managers during his time at Old Trafford, and believes that what he has learned from Sir Alex Ferguson, and van Gaal will stand him in good stead.
Giggs said that he has been "extremely fortunate in having two great managerial mentors" with Ferguson who he has spent the majority of his life "working with and learning from" and believes he will "remain as football's greatest-ever manager" and van Gaal whose "CV speaks for itself."
Giggs concluded saying "its time for a new chapter and a new challenge" and is "excited about the future" and said that he has had the "best apprenticeship into management" that "anyone could ever ask for."