Former Manchester United striker Andy Cole is excited by the arrival of Zlatan Ibrahimovic at Old Trafford and thinks the Swede will produce a "massive impact" at the club.
After months of speculation United finally confirmed this week that the 34-year-old will join the club on a free transfer, after his previous contract with Paris Saint-Germain came to an end last season.
The highly rated striker, who has also represented the likes of Barcelona, Ajax and both AC and Inter Milan, is another signing for manager Jose Mourinho who has also added Eric Bailly and Henrikh Mkhitaryan to his squad for the coming season.
Cole, who scored 121 goals in 275 appearances for United, has welcomed the arrival of Ibrahimovic and thinks the experienced striker is a huge coup for the club.
He said: "I think the fans will love and appreciate him. He's a big-game guy."
Cole added, "If you look at his CV, wherever he has gone, he has won championships and scored goals."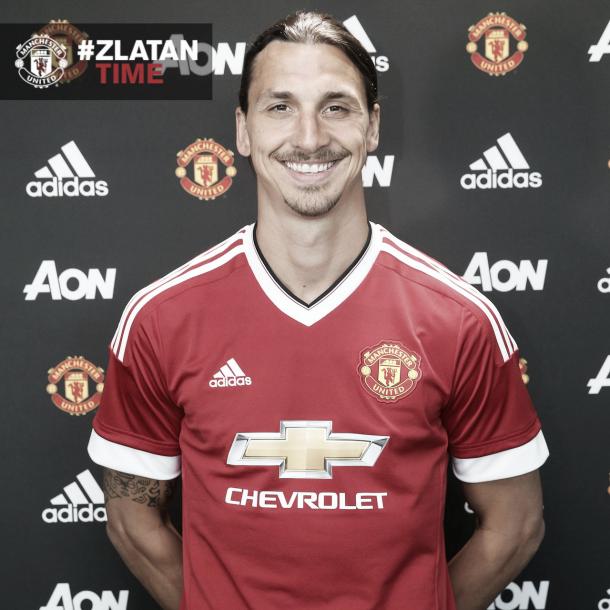 Point to prove?
The highly self-confident Ibrahimovic, for all of his achievements across Europe, has been unable to dispel the question mark over his goal scoring record against English sides.
Despite netting freely in European competitions throughout his career, when coming up against English sides the Swede has been unable to find the form that has seen him held in such high esteem across the continent.
In 22 matches against English opposition the striker has netted just six times, though now in the Premier League​, Ibrahimovic will be looking to increase that number dramatically, something Cole has back him to succeed in.
With the reds struggling to score freely last season, and lacking in goal scorers, he also thinks that the arrival of Ibrahimovic is perfect to steer United back to glory.
He continued: "He got 50 goals in France last season (with PSG), and while people might say it's not the strongest league he's done it."
The attacker concluded, "Can he score goals in the Premier League? Yes."