Former Manchester United manager Sir Alex Ferguson, has said that his former player Ryan Giggs, was a unique player after announcing his departure from the club.
Etched into history
The Welshman is a club legend - playing 963 matches over 24 years - and after his retirement he went into coaching; as assistant to David Moyes and Louis van Gaal.
However after Jose Mourinho was given the top job after the Dutchman's departure, Giggs decided to call an end to his time at Old Trafford.
Ferguson was just one of two managers that Giggs played under, and the Scotsman shared his thoughts about Giggs' departure from the Red Devils.
He said that "people can judge footballers on many aspects of their game" but believes to play for Manchester United, there is a "competitiveness and intensity in every game" for a club who "don't play friendly games or easy games" and Giggs running down the wing for 20 years means "he's unique".
Ferguson explained that "he became a hugely important figure within the dressing room" and will have "his place in the history of Manchester United and football". He doubts that "we'll ever see a career like his again".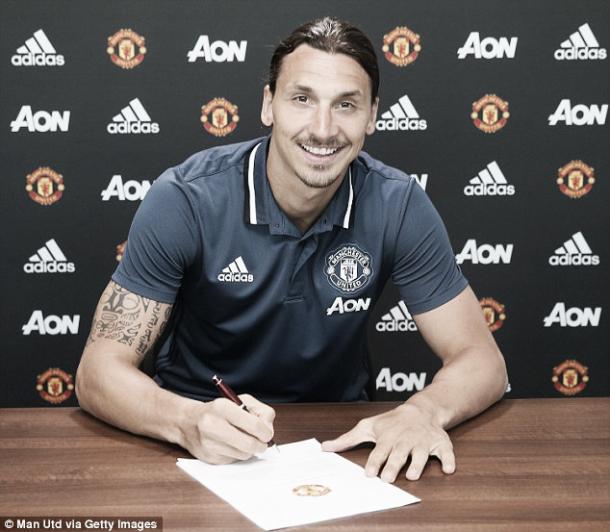 Not a Fergie signing
The Mourinho revolution is well under way, with the signings of Eric Bailly, Henrikh Mkhitaryan and Zlatan Ibrahimovic.
The Swedish striker arrived in Manchester on a one-year deal, but former United assistant, Rene Meulensteen said that he wouldn't have been a signing under Ferguson, due to the impact on academy players.
He told The Sun that "maybe nines times out of 10" Ferguson "would not have made a decision like this" and that is "because of everything that Alex Ferguson wanted to do with youngsters" by "bringing them through and improve them as players".
Meulensteen continued, saying that "in this situation" Ibrahimovic "brings a bit more charisma and personality" and Mourinho has "worked with him before" and had "no hesitation signing him".
Manchester United will take on Leicester City in the Community Shield at Wembley Stadium on Sunday, August 7.