Former assistant manager and Manchester United legend Ryan Giggs says that former United player Paul Pogba has everything to become one of the best players in the world.
Pogba has everything, says Giggs
Giggs was speaking as a pundit on ITV during France's 5-2 win over Iceland at Euro 2016 and he was thoroughly impressed with Pogba's display during the win.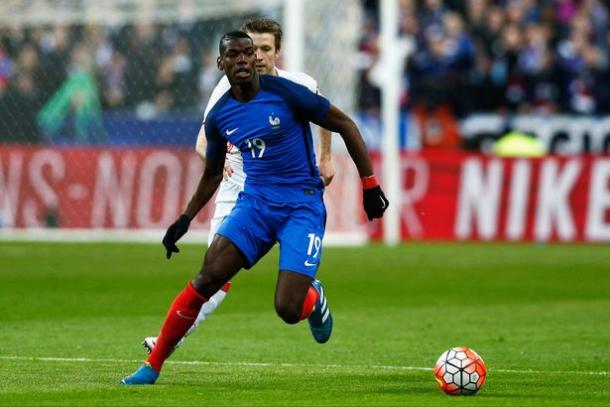 Pogba, who left United in 2012 and joined Juventus, is said to be Jose Mourinho's top transfer target this summer at United and Giggs was talking up the signing saying he has everything to go far in the game.
Giggs speaking about Pogba said "he's a talented player" as Giggs says that the midfielder can "shoot with both feet, pass the ball with both feet" which is something that not many players possess. Pogba is quickly becoming a midfielder that is taking the game by storm and if continues then he will become the best there is in the business.
Giggs continued to say "you don't realise how big Pogba is" until players play against him as he is "strong, quick he's got everything" that it takes to be the main man for whatever team he is playing for.
United have competition in trying to sign Pogba
Fans have never forgiven Sir Alex Ferguson for selling the midfielder a few years ago and would love for Mourinho to sign him in order to show Ferguson that he was wrong.
The thing that is clear though is that Mourinho is willing to bring him back and make him the main man in the middle of midfield as he looks to strengthen the team
United are not alone in wanting Pogba this summer though with reports saying that Real Madrid and Barcelona want to sign the midfielder.
It remains to be seen though whether them teams will pay what Juventus are wanting but it does seem that United will pay the world record amount that is needed to sign the midfielder.