Manchester United playmaker Juan Mata could move to Everton in a £20 million deal, according to the Telegraph.
Mata is not in the club's plans for next season, with new boss Jose Mourinho, who sold the Spain international to United from Chelsea in January 2014, again not keen on the player who seems to have already been replaced by the incoming Henrikh Mkhitaryan.
Koeman reunion a possibility for Mata
The Reds are therefore open to selling the man who cost £38 million less than three years ago, and fellow Premier League outfit Everton are said to be interested in the talented midfielder.
That could be an attractive proposition for Mata, as it would give him an opportunity to reunite with another of his former managers, Ronald Koeman. The two briefly worked together at Valencia, and the ex-Southampton boss even gave the Spaniard his debut there.
However, Everton will not necessarily be Mata's next destination, as there are other sides also competing for his signature.
New number eight
Speculation about an imminent departure for Mata intensified after new signing Zlatan Ibrahimovic seemed to be told he would wear the number eight shirt at Old Trafford.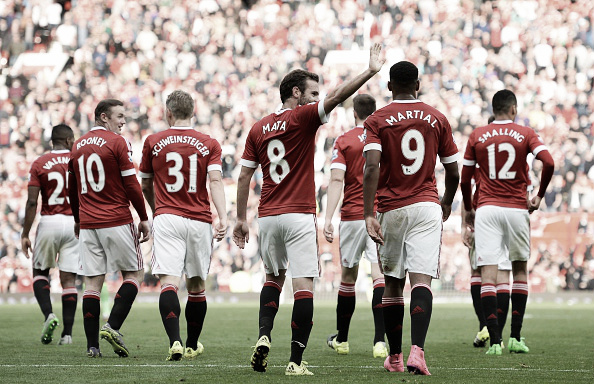 Mata is the current holder of United's number eight shirt, so if it is true that Ibrahimovic will take that number then the Spaniard's fate may well have already been decided.
Immediate return to Old Trafford?
Looking ahead, if Mata does head to Goodison Park within the next month, he could be back at Old Trafford before he knows it.
Indeed, United's final pre-season outing is in a friendly match against the Toffees for Wayne Rooney's testimonial at Old Trafford on Wednesday 3rd August.
Should he depart, Mata will leave United with some frustrations. The Spaniard has been played on the right wing for the majority of his time at the club, despite favouring a central role, and has played under managers in David Moyes and Louis van Gaal that seemed to favour playing styles that restricted some of the player's best qualities.
Since joining two and a half years ago, Mata has scored 26 goals in 104 appearances in all competitions for United.