The dawning of a new era official began in the red half of Manchester on Tuesday, as Jose Mourinho attended his first press conference as Manchester United boss.
In front of a packed media room at Old Trafford, the Portuguese explained his reasons for taking the job at United, his great motivation and how he is now more aggressive as a manager.
Mourinho 'not nervous'
Since being dismissed as Chelsea boss for the second time in his managerial career last December, the question was always likely to be, where next for The Special One?
With Louis van Gaal's well documented troubles both on and off the pitch, rumours of Mourinho taking over the reins at Carrington quickly became one of the worst kept secrets in history.
After weeks and months of speculation, Mourinho was finally appointed as new United manager on May 27th. The expectations of the 53 year-old are high in the extreme, but Mourinho is undaunted.
"This challenge does not make me nervous, it comes at the right time in my career" said Mourinho.
Portuguese aware of expectations
Following the relative failures of both David Moyes and van Gaal, Mourinho knows the pressure his on to deliver.
"It's a job everyone wants and not many have, and I have it. I know what the fans expect from me. I have great motivation. I am where I want to be. I want to be in this club, in this county, in the domestic cups.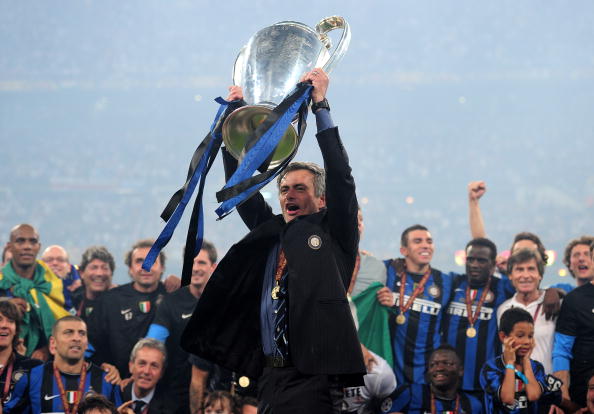 Mourinho also stated he had become more aggressive after his experiences across Europe and will take that into getting The Red Devils back into the Champions League.
he continued:
"I was never very good playing with words or hiding behind words, and hiding behind philosophies. I was never good at that. I never tried to be good on that.
"It would be quite pragmatic to say let's work and let's try to be back to the Champions League, be back to the top four. I am not good on that and I didn't want to be good on that. I am more aggressive. We want to win."
The 2016/17 Premier League campaign kicks off on August 13 and all all eyes will be on Jose Mourinho as Manchester United travel to The Vitality Stadium to face AFC Bournemouth.