Manchester United's Memphis Depay, has said that the friendly with Manchester City in China, can be "like a home game."
Traveling the world
The Dutchman was part of the four-game tour of the USA last year, after his big-money move from PSV Eindhoven.
He will be jetsetting again, as United travel to the Far East, to take on Bundesliga side Borussia Dortmund, and bitter rivals Manchester City.
This will be first time that old rivals, Jose Mourinho and Pep Guardiola clash in charge of their new sides, and Depay shared his excitement of the game.
Depay told manutd.com that "of course the derby means a lot to us and the fans" and "it's really important to win those games."
He continued "the rivalry is very big against City" and "there is always a good atmosphere when you win those matches" and "we will have a lot of supporters there so we have to win" and the support "could be like a home game for us."
They will also face Thomas Tuchel's side, in Shanghai, and Depay admitted that they could face a tough test.
Depay said "I think both will be tough games" as "Dortmund have a really strong team and are difficult to beat."
He concluded that "it's pre-season so we will be working on our shape" and "how we want to play" and believes "it will help to play strong teams" as they can "see how strong we are at that point" which is 'always good to know."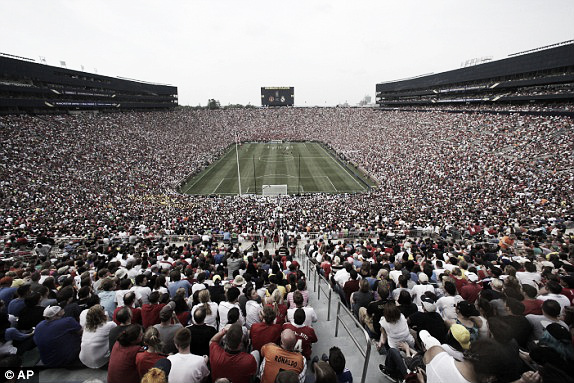 Big support
The tour of America proved to be a huge success, including a record crowd of 109,000, for their game against Real Madrid, and Depay said that he is amazed by the club's global appeal.
The 22-year-old said "we had a lot of support in America on our last tour" and he "never thought it would be that big" and "that we would have so many supporters all over the world."
Manchester United will take on Manchester City at the Bird's Nest Stadium, Beijing on Monday, July 25.