At his press conference where he was unveiled as the new Manchester United manager, Jose Mourinho confirmed that he wants to sign at least four players in the transfer window.
United have already signed Eric Bailly and Zlatan Ibrahimovic this summer and a deal is close to sign Henrikh Mkhitaryan, who is expected to complete his move in the next couple of days.
Mourinho wants at least four signings this summer
Mourinho, even though he has signed these three players, says that he won't breathe until he gets the fourth one over the line with the club said to be targeting Paul Pogba.
When he was asked about the club's transfer plans, Mourinho straight away turned to the press officer and asked "Is the third player already official, or not?" which was in reference to him wanting to know whether the club had announced the signing of Mkhitaryan yet which they haven't.
Mourinho continued to say that "we made a nucleus of four priorities, four positions, priorities" as he wants to bring a "certain balance to the squad" that is currently lacking in the squad at the minute.
Mourinho says that he wants players with "more vision" as he wants to see better passing from his players.
Mourinho wants to sign 'specialist' players
The United manager went on to say that he is a manager who likes "specialist" players and not really the "multi-functional players" which the team currently have a few off.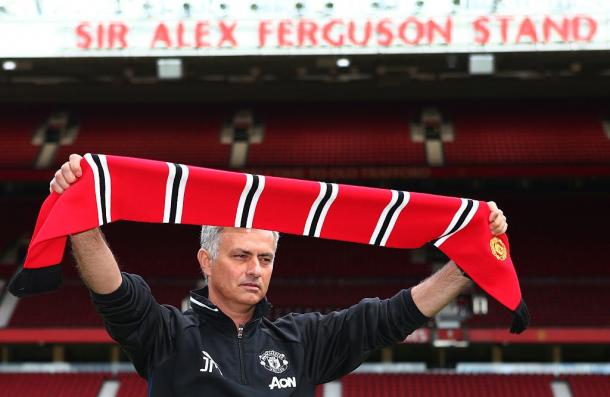 Mourinho is therefore clear that he wants "specialists" which from the three players almost signed he asked everyone "we have two or three?" who are specialists which in his mind they are "three specialist" players.
Mourinho says that the club is working hard for the fourth player they want and when they are signed he says he can "breathe, we breathe" as he has gotten in what he wanted before the start of the window.
Mourinho wants all signings done early
In his press conference though Mourinho also revealed that the market was still open which means further transfers could be made and he also admitted that it was inevitable some players would be leaving the club.
Mourinho was clear that the club would not "get the fourth on August 31" as he wants all the signings done early.
He did admit though that the "market is still open" and for Mourinho it is something that is "very important" as he says you "never know what can happen after that" which is a subtle hint something else might happen if the opportunity arises.