Sir Alex Ferguson believes that Ryan Giggs has the right kind of personality to become a top level football manager.
Giggs left Manchester United after 29 years at the club as either a player or member of staff on Saturday in order to pursue his desire to be a manager himself.
The right time to go
Ferguson has backed Giggs' decision to depart, saying it is the right him for him to "stand on his own feet" and "accept a challenge", with the Scot declaring his belief in one of his most loyal former players, who he also said is "ready" to be a manager.
The former United boss cited Giggs' "poker face" as one of the qualities which he believes will help the Welshman to succeed in management, as well as adding that the club's record appearance maker has the "steel about him" which is necessary for modern bosses.
With Giggs now looking for a new club, Ferguson was also keen to stress that the 42-year-old, who he says "has a lot of quality", should not rush into finding his first club and "spoil that quality by going to a club where they're sacking a manager every two minutes."
Mourinho right to keep Faria and blameless in Giggs' departure
Despite Giggs having served as assistant manager to previous boss Louis van Gaal, though, Ferguson dismissed any suggestion that new boss Jose Mourinho should have kept the Welshman on as his number two.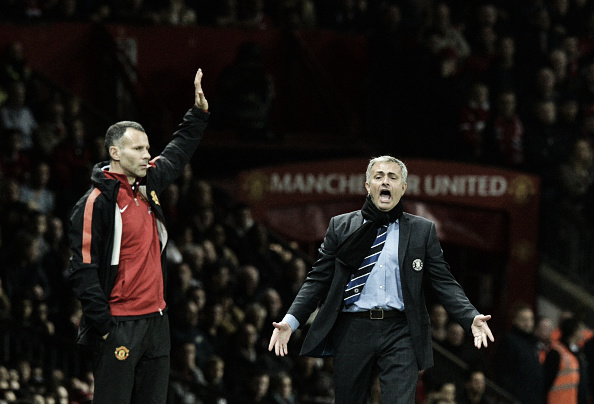 It appears likely that Rui Faria will be Mourinho's assistant at Old Trafford, as he also was during the Portuguese' stints at Chelsea, Inter Milan, and Real Madrid, and Ferguson said the new boss had "quite rightly stuck by his own man."
And whilst Ferguson also stated his belief that Mourinho would have taken Giggs as his assistant had Faria been unavailable, the current United boss said, "it is not my responsibility that Ryan is not in the club."
Mourinho, speaking in his first press conference as United manager on Tuesday morning, claimed that Giggs wanted the United manager's job and that it was "not his fault" he had left.
The Portuguese added that "Ryan wants to be a manager" and that the club wanted to give him "any important job" to ensure he stayed, but Mourinho also praised Giggs, describing him as "brave" for making the decision to leave after 29 years at Old Trafford.
Both Ferguson's and Mourinho's words have made Giggs' desire to become a manager abundantly clear, perhaps suggesting that the Welshman has indeed made the correct decision to leave United – however sad his departure may be.