At his press unveiling yesterday, Jose Mourinho told the press that he is to take the trio of Manchester United players returning from England duty on the pre-season tour to China, but they will not play.
England trio to travel but won't feature
The Red Devils have two games to play in China, against German giants Borussia Dortmund and local rivals Manchester City and these matches will be played on the 22nd and 25th of July respectively.
Talking of his retruning English contingent, the new United boss told MUTV that he is "taking the English boys that I was not expecting to come,"
Of course, the enigmatic Portugeuse was talking about Wayne Rooney, Marcus Rashford and Chris Smalling, who all featured when England were humiliated at the hands of Iceland in a 2-1 defeat. No one expected the England players to be home before the quarter-finals so, as with every international tournament, when they finally did arrive home they would have been given time to rest and recover.
However, due to the fact that England failed exited the tournament earlier than expected, Mourinho was delighted that he is now able to bring the players with him.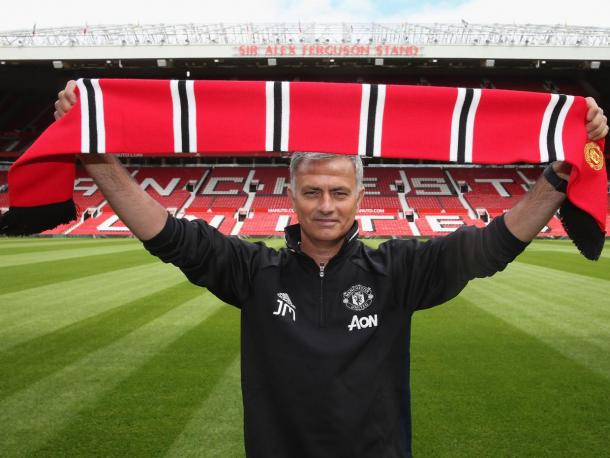 It is important to bond, says Mourinho
While some may be questioning the point in bringing the three players if they are not to even feature for a minute in the games, the former Chelsea boss has made it clear why he is doing so.
Talking of the pre-season tour, Mourinho said: "What is important is to work, to be together and to know each other - to live together for 24 hours every day during the week."
So while the three players are not playing, they will be bonding with the new signings and getting to integrate themselves into a side with a different style of play and a different belief around them.
Everyone knows that the style of football is going to be extremely different than it was under Louis Van Gaal. So it is key that every player has as much time as he possibly can to adapt to the new style of play as well as getting to know how the new signings, in particular Zlatan Ibrahimovic, the club's new star striker.
It is an interesting approach by Jose Mourinho, but one that certainly has logic behind it, as does everything the 'Special One' does.