New Manchester United manager Jose Mourinho, has hinted at the possibility of youngster Marcus Rashford, and new signing Zlatan Ibrahimovic, leading the front line at Old Trafford in the new season.
Match made in heaven?
​The Mourinho revolution is well underway at United, with Ibrahimovic one of three signings so far, alongside Eric Bailly and latest signing, Henrikh Mkhitaryan.
Rashford burst on the stage in the second half of the season under Louis van Gaal, and despite Mourinho's reputation for not using young players, he suggested that the two strikers will be the prefect blend.
Mourinho told MUTV "Thirty-four is his age plus 18 Marcus Rashford's age" and "thirty-four plus 18 divided by two is the perfect age for a football player."
He continued saying "our two strikers are exactly in the perfect age, because 18 is not the perfect age, 34 is not" which he thinks "they can be an amazing complement for each other."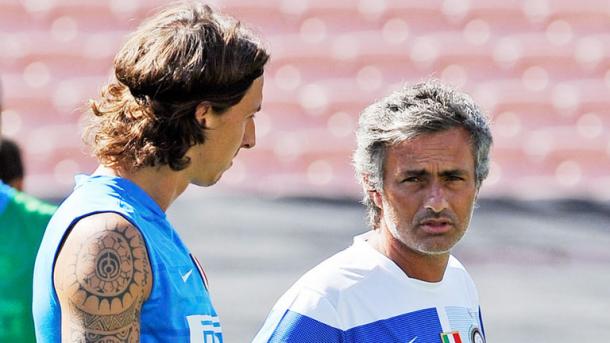 Big addition
The Swedish striker is one of the most recognised footballers on the planet, and Mourinho, who managed him during a brief season with Inter Milan, said that he can have a big impact on the Red Devils.
Mourinho said "'Zlatan is Zlatan. He wins year after year" with records which are "absolutely amazing" and his "passion for the game is incredible."
He continued "a man of his age, with his CV" to try the "biggest challenge of his career at the biggest club he has ever played for" and in the "most difficult competition he has played in. He's an amazing player."

Mourinho concluded with "this is the beautiful thing" when you "coach a player and then a few years later you have him again" as it meant "the relationship was fantastic on a personal side of view and was great too."
Manchester United will take on Wigan Athletic at the DW Stadium on Saturday, July 16 with kick-off at 1:30pm BST.