Manchester United manager Jose Mourinho wants a deal done for Paul Pogba before the Community Shield game against Leicester City on August 7th, according to the Telegraph.
United in talks to sign Pogba
United are believed to be in talks with Pogba's agent Mino Raiola about the possibility of bringing the former Red Devil back to the club after he left to join Juventus in 2012.
Mourinho though does not want these talks to be ongoing when the season begins, which gives chief executive Ed Woodward a month to get the world record deal for the 23-year-old done.
United are said to be offering £100 million for the France midfielder as he is the fourth priority signing that Mourinho wants to make this summer and the manager said that he does not want the club backed into a corner on a frantic deadline day scramble for players.
United have already completed the signings of Eric Bailly, Zlatan Ibrahimovic and Henrikh Mkhitaryan this summer and now Mourinho wants to bring Pogba, a player he admires a lot, back to Old Trafford as he looks to challenge for the Premier League next season.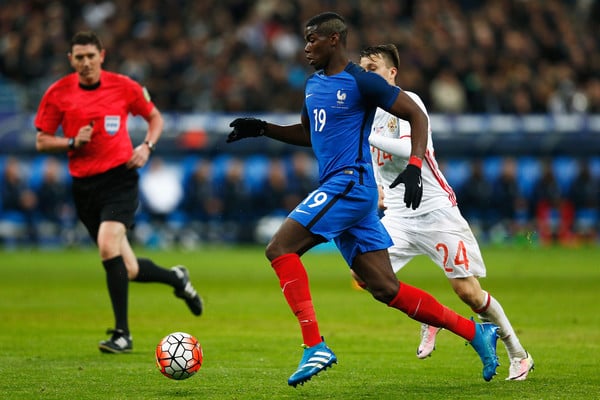 The will of the player is likely to decide the outcome
The problem that United currently have is that Pogba is playing for France at Euro 2016, and the player wants to put his full concentration on that and will wait until after the tournament to decide his future.
Juventus do not want to sell the midfielder for obvious reasons, but if the player does say he wants to leave then they will be receiving a substantial amount of money for the player.
The main thing though at the minute is that Woodward has been in talks with Raiola during the completion of the Ibrahimovic and Mkhitaryan deals, so for now everyone will have to see if the talented midfielder will join the Mourinho revolution at United.