Manchester United have finally confirmed the identities of new manager Jose Mourinho's backroom staff.
The club has made six new appointments to aid Mourinho in his new role, including his trusted assistant and Ryan Giggs' replacement, Rui Faria.
No ex-players in new set-up
Along with Faria, Mourinho will be joined by Silvino Louro in a coaching role, scout Ricardo Formoshino and fitness coach Carlos Lalin – all of whom have previous experience of working with the Portuguese manager.
Emilio Alvarez will work as the club's new goalkeeping coach, despite Louro having taken up the role under previous Mourinho regimes. He faces the challenge of matching the high standards set by United's last few goalkeeping coaches, with current number one David de Gea having excelled under the likes of Chris Woods and Frans Hoek.
Completing the new management team is analyst Giovanni Cerra, who will seemingly take up the duties of the now departed assistant manager Giggs. Both players and previous boss Louis van Gaal had commended the Welshman's high quality of work when presenting opposition analysis before matches in the last two seasons.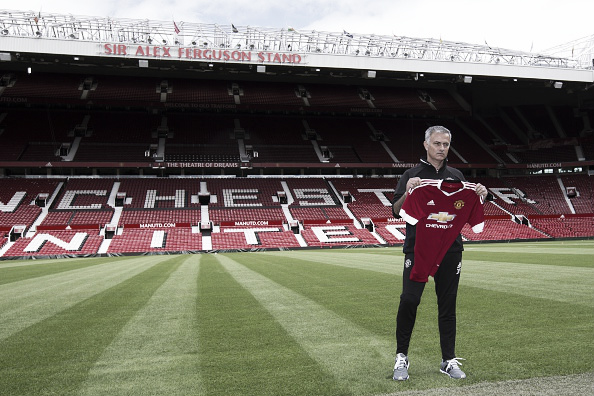 Was there a role for Giggs?
Despite that, Mourinho's appointment of Faria as his assistant manager appears to suggest that he and Giggs were never going to agree on a suitable role for the Welshman next term.
Previous reports had shown that the club were willing to keep Giggs – only not as assistant – whilst other sources also suggested the Welshman simply did not want to accept a reduced role.
So although Giggs might have been suited to a position as either a coach or analyst, both of which the club have now recruited, it was clear he didn't want to take a step back in his coaching career.
However, with Mourinho now having some trusted members of staff alongside him, the club can be more optimistic that he will deliver success next season.