Former Manchester United midfielder Paul Ince says that Juventus star Paul Pogba would be the perfect signing to lead his old club to the Premier League title next season.
Pogba is said to be Jose Mourinho's priority signing this summer, with some reports stating that talks have already taken place to bring him back to Old Trafford.
Ince feels signing Pogba would show a real sign of intent
The problem though, is that United aren't the only team that are interested in his signature as Real Madrid also want to sign him to. Ince believes that it would be a real statement of intent if United can sign the midfielder ahead of the Spanish club.
Speaking to Sky Sports, Ince said "Sir Alex Ferguson would have been disappointed to have lost him" to Juventus in 2012, but since he has moved there he has improved so much. Ince feels that Pogba's "style of play will suit the Premier League" and therefore he would be a massive signing for United.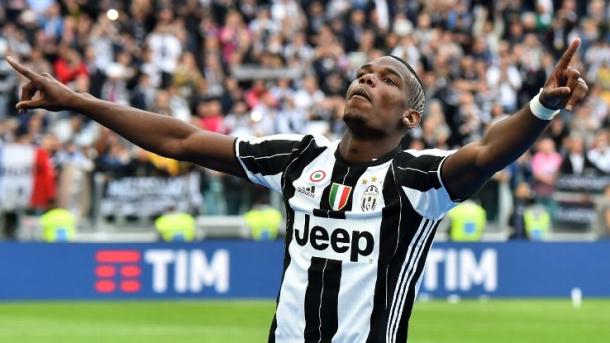 Ince continued to say that "I remember when I first went to Inter Milan in the Serie A", explaining it was difficult because "every tackle I made I was getting booked". He admitted that, for a player, it can be very "frustrating".
The former midfielder feels that Pogba coming to a league that is tough is perfect as he can "show what he is all about", and Ince feels that he is a "perfect fit for Manchester United."
Signing Pogba would show United are going for it next season, says Ince
Pogba has been named in the Serie A Team of the Year for 2014 and 2015 which shows how well he has done since leaving Manchester. The reason for his success is the other players in midfield give him the opportunity to go forward and show what he can do, and Ince doesn't know who can do that for United but it would show a huge signal of intent if they can pull his signing off.
Ince admits that at United he doesn't know who Pogba play beside saying "whether it is Carrick, Schneiderlin or Schweinsteiger - I don't know" but one thing is for sure is that if United can sign him it will "send out the signal we are really going for it this year."