Manchester United midfielder Michael Carrick says that the pre-season Manchester Derby in China later this month will have some 'added spice' due to the Jose Mourinho and Pep Guardiola rivalry.
The Manchester rivals meet in the International Champions Cup in Beijing on the 25th of July and it sure to be exciting for the fans to see such a high profile match.
Carrick says the Manchester Derby will add extra spice to pre-season
Carrick is also excited and with recently committing his future to the club for another year and says that the opposition in China will bring an extra edge to the preparation match.
Speaking to the club's official website, the midfielder said "I'm sure there will be a little bit of added spice" during the Manchester derby as both clubs will want to get the bragging rights ahead of the new season. Carrick, therefore, added that "it'll be great for the fans out there to witness" the game and everyone is excited about it.
Whenever United go away for pre-season the fans go crazy and Carrick feels that it will no different in China, explaining "the support out there is incredible" as it always is when United come to town and the midfielder feels the "atmosphere will go up a notch" inside the stadiums.
Carrick continued to say that "pre-season is an important time for the team and the players" as it helps the manager get his players in shape so that they are at that "level you need to be at for the start of the season".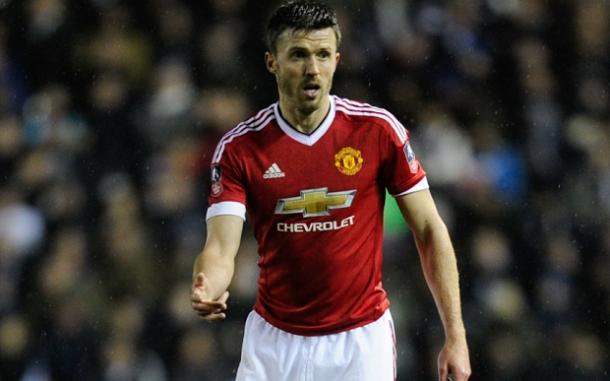 Carrick excited for tough Dortmund test
United have a packed pre-season schedule this summer - with the team also playing Borussia Dortmund in China on July the 22nd - and Carrick recognises that they will be a tough test to open up the tour.

Carrick says that Dortmund are a "terrific team who did well in last season's Bundesliga" and they are sure to give the team a good test before the season begins.
The midfielder went on to say that "it's difficult to predict what the games will be like", due to a number of first team players not being on tour. Overall, though, Carrick says that both matches in China "will be great games to watch" for everybody, as they are all huge teams going up against each other.