Since joining Manchester United on the 1st of July, Zlatan Ibrahimovic has been seen by many as a possible Eric Cantona-esque figure to have around the club, in the fact that he would be able to use a mixture of his ego, experience and raw ability to make a huge difference and potentially rejuvinate the United squad.
However, Cantona has told Ibrahimovic that Manchester can only have one king by saying that "there can only be one king in Manchester - you can be the Prince if you want to!"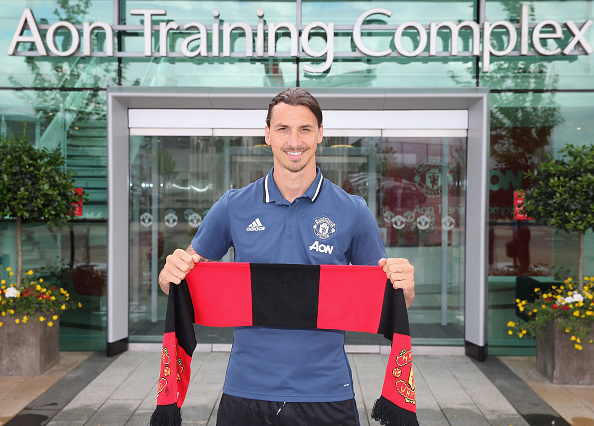 Cantona spoke highly of United to their new signing
Despite announcing that Ibrahimovic would be unable to take his 'King' legacy away from him, the Frenchman also spoke highly of they player, and what he can expect from Manchester, in a video recorded and put out onto the internet by himself.
Cantona first described to Ibrahimovic about what he can expect when first walking out at Old Trafford, saying that you can "feel the ghosts of legends that have been here before".
The now-actor then spoke poeticly about the feeling that occurs when you score your first goal at the famous ground, explaining that "your heart beats so strong it bursts out of your chest", and you will then "feel that you will love them [The fans] as much as they will love you".
Cantona's gift to Zlatan
Before ending his video, Cantona announced he had a gift for Ibrahimovic in saying "and the No.7 [shirt] is yours if you are interested, that is my welcome gift to you". These statements from a club legend have certainly left a lot of United fans to become even more excited ahead of a new era at Old Trafford.
Ibrahimovic is currently on holiday having featured at Euro 2016 with Sweden, however is expected to join the club very soon ahead of their first pre-season fixture against Wigan, before flying off to China to face Borussia Dortmund and Manchester City. However with the iconic personality of Zlatan Ibrahimovic, Eric Cantona could be expecting a response from his messagfe to the Swede very soon.