Speaking exclusively to the Adidas Front Row, Jose Mourinho assured the fans that he will do whatever it takes to make them happy but he also insisted that the fans have a big part in making Manchester United a happy place again.
Mourinho is aware of the expectations
During the interview, the former Chelsea manager said that he understands that the fans "expect a lot from me" but he also expects "a lot from them". Mourinho thinks that success is a matter of mutual work as "there is no chance we will be happy if we are not together and I think the passion [the fans have] for this club is really amazing."
Jose starts a new chapter
It's a new era for Manchester United as the new Old Trafford manager thinks "it's a new chapter in the club's life. Always when you change a manager, I feel it is a sad moment but it is a new chapter now". And a part of every new chapter is the new players the club signs and the Portuguese thinks that the club "will keep some others but, in the end, it doesn't matter who the manager is, it doesn't matter who the new players are or who is staying or leaving, it's Man United and Man United is much more than any one of us."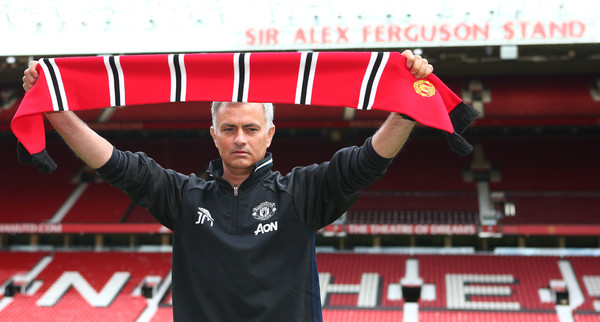 The target is to win
Speaking about his first-year targets, the former Real Madrid manager stated that his is "not humble" when he talks about targets as he is "quite aggressive on that" and wants everything "and everything is to win matches, play well, score goals, don't concede goals… everything. I want everything" but he is also aware that he is "speaking about a hypothetical situation which is very difficult to reach but I want everything."
Manchester United start their pre-season preparations next Saturday as they face Wigan Athletic at the DW Stadium, Mourinho's first, if only a friendly, at the helm of the Reds.