Zlatan Ibrahimovic is set to miss Manchester United's pre-season tour of China due to Jose Mourinho giving the Swedish striker an extended holiday, according to multiple reports.
Zlatan given an extended break by Mourinho
Ibrahimovic, who signed for United on the 1st of July, was part of the Sweden squad at Euro 2016 and is now set to miss United's eight-day tour of China.
Ibrahimovic finally completed his long rumoured move to United at the beginning of the month and is now on holiday in America after Sweden crashed out of Euro 2016 on June 22nd.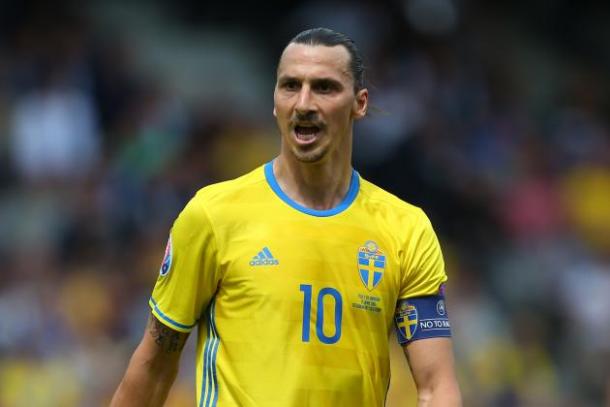 FIFA guidelines ensure that clubs allow their players to have a minimum three-week break after a tournament but Ibrahimovic will be given a little longer.
Ibrahimovic turns 35 in October and could have signed for a number of club, but he chose United, due to wanting to link up with Mourinho.
Mourinho has begun pre-season training with some of his squad already but the Portuguese tactician has made the decision not to take his new striker to China.
United play two high profile friendlies against Borussia Dortmund on the 22nd of July in Shanghai and Manchester City three days later in Beijing but fans expecting to see the star striker will now have to wait until the next match.
Zlatan could make debut against Galatasaray in Sweden
The next match that is on the schedule after the trip to China, is a trip to Sweden to play against Galatasaray In Gothenburg on July 30th and it would be a real shame if Sweden's star player didn't play some part as the fans will want to see the main man playing.
Ibrahimovic will now need to get some crucial rest and come back strong and raring to go as he looks to impress in his first season with the club.
United fans are really excited for the start of the new season and the signing of Ibrahimovic has really lifted the spirits of everyone after a poor season last season.