Manchester United have been named as the fifth most valuable sports team in the world on American outlet Forbes' latest list, with American football team the Dallas Cowboys taking top spot ahead of a soccer team for the first time.
Real Madrid and Barcelona are the only other soccer teams with a higher valuation than United, making the Glazer-owned club the richest in England – and by some distance.
United top English team
United are valued at $3.32 billion, approximately £2.52 billion, meaning they are not far behind either of their La Liga rivals, with Real Madrid and Barcelona valued at £2.77 billion and £2.69 billion respectively.
The second most highly valued Premier League team is Arsenal, but the Gunners are some way behind United with a value of £1.53 billion – almost £1 billion less than the Reds' worth.
Other domestic rivals Manchester City, Chelsea and Liverpool are all valued at less than £1.5 billion, but all of those sides, as well as the Gunners, have narrowed the gap between theirs and United's wealth having seen their worth grow by at least 40%,
United's estimated value increased by just 7% in comparison. Real Madrid and Barcelona both saw their value grow by 12%, meaning they have also extended the gap between themselves and the Reds.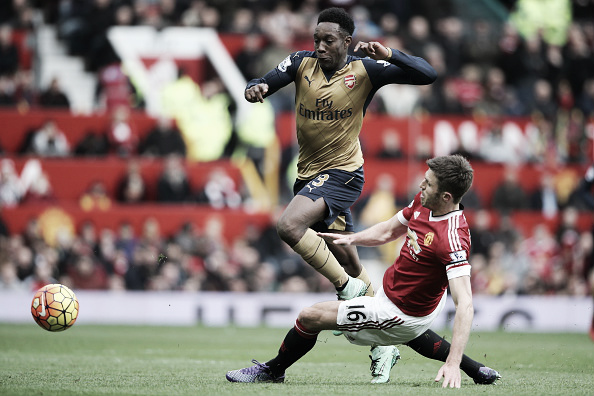 Glazer burden remains
Despite the results emphasising United's extravagant wealth, Forbes also noted that the Reds have the highest amount of debt of any team of the 25 wealthiest sports teams in the world.
United's quarterly financial results, most recently announced in mid-May, valued the club's debt levels at £322.1 million for the quarter ending 13th May 2016.
However, the same results showed that United were predicting to generate over £500 million in revenue for the year 2016, partly thanks to the club's circa £1 billion kit deal with Adidas and the many commercial partnerships sealed by Chief Executive Ed Woodward.
Those partnerships include Honda, the club's official motorcycle partner in Thailand and Casillero del Diablo, United's official wine partner. Commercial deals account for over half of the club's expected £500 million revenue for 2016.