Manchester United's chances of signing - who is believed to be their main transfer target - Paul Pogba could possibly have received a boost, due to a recent interview the Frenchman has given whilst on holiday in Los Angeles.
Pogba was first asked about United by reporters meeting him whilst on holiday, the 23-year-old described his former club by saying: "[United] were my first family, and if [Jose] Mourinho called me, I'd see [what he wanted]."
The Juventus playmaker then talked about the possibility of signing for United's main rivals to capture his signature, Real Madrid. He replied simply, stating: "[Madrid] are European champions, have won the Champions League and are a great club."
He was eventually quizzed about his current club, Juventus, and the chance he could stay with the Serie A champions: "Juventus are my family, I'm happy when I wear this shirt, they're who I play for and I feel good with them." He added: "When I wear the Juventus shirt, I'm happy playing football and doing what I've wanted since I was a child."
What do these comments mean for United?
Throughout the whole of this interview given by the French youngster, Pogba remained calm and held his cards very close to his chest by giving all three clubs that he could possibly be playing for next season a lot of praise.
But what does this mean of Manchester United and their chances of landing Pogba's signature?
From these comments given by the former Red Devil, United staff and fans alike can infer that there are no bad feelings left from his time at Old Trafford. It was originally reported that when the French international left England to go to Italy, it was because he had fallen out with the club.
This, in particular, seemed to be pointed towards Sir Alex Ferguson, over his lack of game time and the fact that the likes of Rafael Da Silva where being placed out of position as an alternative to giving Pogba game time. This could have potentially ruled out a move back to the club in the future.
With this seemingly not the case - after Pogba spoke highly of United, calling them his 'first family' - it would indicate that Pogba would be happy for a move back to the Theatre of Dreams. He does not hold any grudges against the club who didn't believe in his ability earlier on in his career.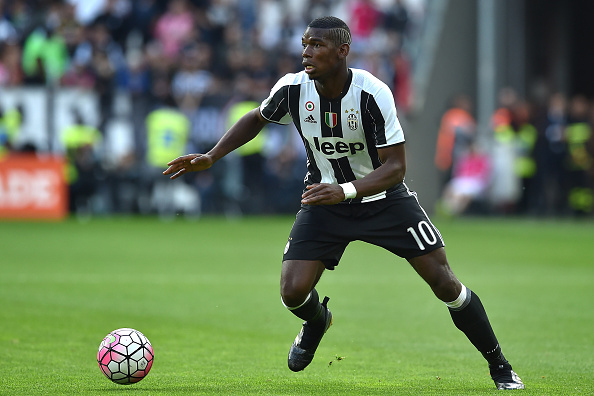 Pogba leaving his options open?
Despite rumours of a world record transfer away from Turin to either Manchester or Madrid, it has also been reported that Pogba and his agent, Mino Raiola would be open to the option of staying in Italy and signing a new contract with the Italian giants.
He isn't desperate for a move away from the club that he has won four league titles in four years since joining in 2012. Pogba has backed up this possibility by continuing to talk very positively of his current club.
Whatever the fate of Pogba come the end of the transfer window, there will be a lot of twists and turns in what is becoming the saga of the Summer in the footballing world.