Leicester City's title winning manager Claudio Ranieri has heaped praise on Manchester United's new manager Jose Mourinho. The Italian defied all the odds last season as he helped Leicester City to a historic title win.
Mourinho, on the other hand, endured a catastrophic season with Chelsea last year. The Portuguese was sacked in December as his team provided a very bad title defence, finishing 10th at the end of the season. United also failed to qualify for Champions League, under Louis van Gaal , as they finished 5th in the table.
Mourinho can be United's new Alex Ferguson
United appointed Mourinho after Louis van Gaal was sacked despite winning the first major trophy, the FA Cup, in the post-Ferguson era. Ranieri admits that Mourinho has all the charisma and experience to be a successful manager at Old Trafford. Mourinho also expressed in his first press conference that he is going to be aggressive at United and target silverware in his first season.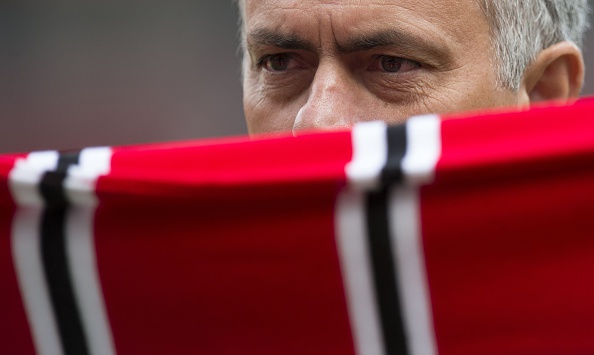 The Italian admits that "Mourinho can be the new Ferguson." United have failed to replace the Scotsman who spent 26 years at the club. Ranieri believes that Mourinho can be the perfect man for the Red Devils to lead them to success after a difficult three years.
The Portuguese will leave his imprint at Old Trafford
The Italian manager believes that no manager can stay as long as Ferguson stayed at one club. He believes Mourinho can still stay at United for a longer duration that his other stints. He further added that "he will not stay 26 years, but he will leave his imprint." Ranieri's Leicester will face United next month in Community Shield which will be Mourinho's first competitive match as United manager.
Mourinho has hit the ground running as he has wrapped up three crucial signings in the form of Eric Bailly,Zlatan Ibrahimovic, and Henrikh Mkhitaryan. The United manager started the preseason with a 2-0 victory over Wigan Athletic at DW stadium on Saturday.