Wayne Rooney was effusive in praise for Jose Mourinho after just one training session under the new Manchester United manager and is "excited" ahead of the new season, where he believes the can challenge for major titles once more.
United last won the Premier League in Sir Alex Ferguson's final season in 2012/13 and there is a burning desire to win the domestic title once more. Rooney was speaking after United touched down in Shangai for the start of their pre-season tour of China where they play rivals Manchester City as well as Borussia Dortmund.
After his involvement with England at Euro 2016, Rooney has only just joined up with Mourinho and the squad for his first training session, missing the 2-0 victory against Wigan Athletic.
Rooney excited by Mourinho
He told sponsors at an event that he's "only had one day" of training with Mourinho "but it was a very good day [and] training session."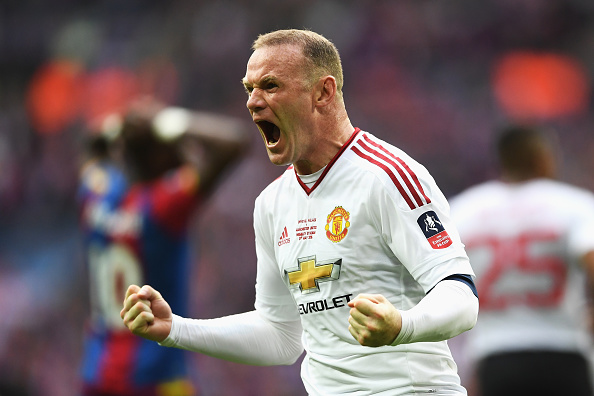 "I think you only have to look at the teams he's had before and the success he's had with them" to see why Rooney has labelled his appointment as "fantastic." The United captain said the squad are "hoping he can bring that" success from other clubs to Old Trafford after three dismal years.
The 30-year-old admitted that he is "excited" because it is "a big season for us" and the club have "made some fantastic signings" and after that, plus the new training methods implemented by Mourinho, United are hoping for "a good start to the season and [to] be successful by the end of it."
Rooney knows pressure is on to secure starting spot
After three signings already, including two forwards who will compete with Wayne Rooney for a starting spot, the England and United captain admitted that "you always feel you have to prove yourself every season" because United are "one of the biggest – if not the biggest – clubs in the world." He said that "it's a dream to play for them."