Jose Mourinho has quietened the media speculations regarding Juan Mata's future at Manchester United, declaring that there will be a role for the Spanish midfielder in his squad.
As soon as Mourinho was appointed as manager at Old Trafford, the rumour mills linked the former Chelsea playmaker with a move away from United.
The former Chelsea manager had sold Mata to the Red Devils back in January 2014, prompting a lot of suggestions that he could be sold by the same manager yet again.
Mata has space in Mourinho's squad
Speaking to Sky Sports, the former Inter Milan and Real Madrid manager said that Mata is "here and he works hard" and added that he thinks that the former Valencia player "is a good player and he has space in the squad."
The transfer market is open until August 31 but the Portuguese boss believes that Mata is happy and he is "not expecting him to ask to leave" and is "expecting him to do what he is doing now, which is to fight for a place."
Mourinho thinks that there is a long season to come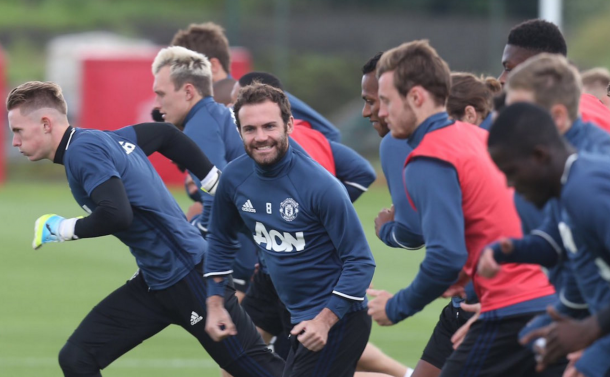 Manchester United will be fighting in the Premier League, UEFA Europa League and the domestic cups this season and Mourinho says therefore that "in the end there will be space for everyone"
He explained that there will be "38 matches in the Premier League" and he expects "to play a lot of them in the Europa League and domestic cups so in a squad of, let's say, 22 players, there will be a space for everyone. So, yes, there is a space for Juan."
Juan can provide Jose with some options
Mata, a versatile midfielder who can play in the number 10 or right wing positions, played 23 games in the right wing position last season.
From there, he scored five goals and assisted another five whereas in the number 10 position, he played 14 games, scoring one and assisting another two.
It is not yet known where Mata will play under Mourinho, although the Spaniard will just be keen to earn regular minutes under the manager.