Manchester United have announced their new squad numbers for the coming season.
The Reds have handed already vacant numbers to new signings Eric Bailly and Henrikh Mkhitaryan, but Zlatan Ibrahimovic has taken what used to be Anthony Martial's number.
New arrivals' numbers confirmed
Martial became United's new number nine after his arrival from Monaco last summer, but the Frenchman has already changed his number to accommodate Ibrahimovic – who will take the No.9 from his new teammate.
Therefore, Martial will now wear the number 11 shirt – although that of course was previously worn by winger Adnan Januzaj.
The Belgian, who will now be United's number 15, took the famed number 11 shirt two summers ago after a stunning debut season, but the tricky playmaker has failed to kick on since then.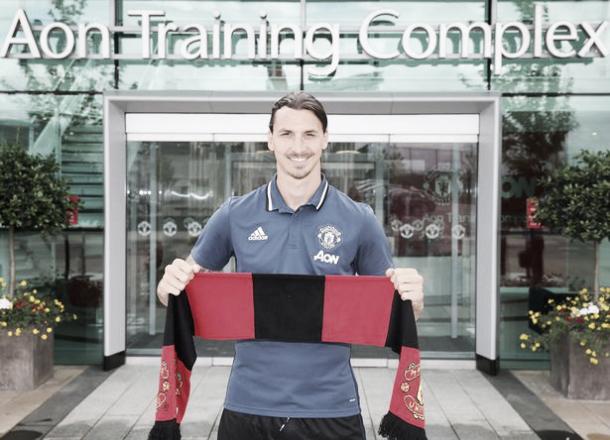 Meanwhile, Eric Bailly, who was the Reds' first summer signing from Villarreal, will wear the number three shirt – last worn by Luke Shaw, who changed to 23 last summer. Fellow new arrival Henrikh Mkhitaryan will be number 22.
Academy players assigned new numbers
It is not just the new arrivals who have been assigned new squad numbers, though. Indeed, as well as the aforementioned Januzaj, academy players that succeeded most last season under Louis van Gaal have been handed new numbers.
Marcus Rashford, who wore 39 last season, will now take the number 19 shirt which used to be worn by another striker who came through United's academy – Danny Welbeck.
Other successful academy graduates from last term Jesse Lingard and Timothy Fosu-Mensah will now occupy the number 14 and 24 shirts respectively, whilst backup goalkeeper Sam Johnstone will wear the number 32 shirt.
United are said to be in discussions to resign another of their academy graduates – Paul Pogba – and some rumours have suggested the number six shirt has been kept vacant ready for his speculated return.