Manchester United goalkeeper David de Gea believes that that team will challenge for the Premier League title next season under Jose Mourinho.
De Gea confident of a title charge next season
De Gea has been there with the club over the last three years when it has been tougher than expected since Sir Alex Ferguson has left, but the excitement of the Mourinho era at the club is building once again.
The 'keeper, therefore, has also been enthused with United's business in the transfer market this summer where they have already signed Eric Bailly, Zlatan Ibrahimovic and Henrikh Mkhitaryan ,and is really excited to work under Mourinho.
The Spanish shot stopper when asked if United can challenge for the title next season, said "Of course, of course" which is the confidence that all of the players should have in the squad. De Gea went on to say he thinks that the club "signed top players, really good players" and let everyone know that "we are Manchester united and we fight for everything."
De Gea continued to say that he feels "for the fans, for the clubs and the players" that something exciting is about to happen under Mourinho as it feels like "a new era." The Spaniard noted that the club is "really strong now" and that everyone is the dressing room wants "everything and hopefully we can do it."
De Gea excited to work with Mourinho
There is a real excitement around the club about next season due to Mourinho being in charge, given what he has done at every club he has been at. De Gea is one that has been really impressed the with the impact he has already had since replacing Louis van Gaal with his winning mentality and bulging CV just some of his impressive abilities.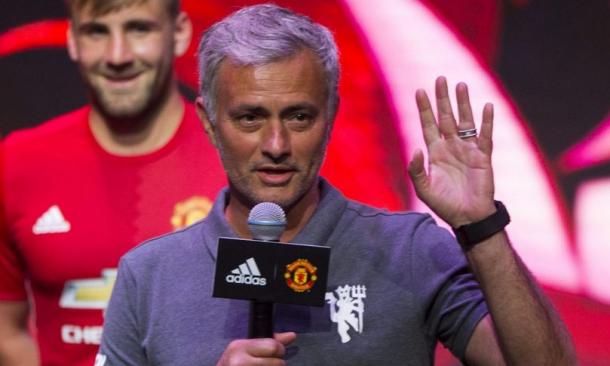 De Gea says that Mourinho is a "strong character" which is exactly what the club needs in order to bring success back to such a big club. The Spaniard went on to say that Mourinho is a "winner" and that he is one of the "best managers in the word and we feel it" which is so important to build a good relationship with the manager.