Jose Mourinho is aware that former Manchester United stars, who are working as pundits now, can have a huge impact on his team and the former Chelsea manager wants to deal with this case in a different way than former club manager, Louis van Gaal.
Club legends such as Roy Keane, Paul Scholes, Gary Neville, Ryan Giggs and Rio Ferdinand are currently working as pundits for the game's most popular media platforms and they will frequently provide some constructive criticism.
Mourinho aims to listen
Mourinho thinks that "at this club you find legends from five years ago, legends of 10 years ago, legends of 15 years ago and legends of 20 years ago" and he also believes that "their voice becomes very powerful."
He totally understands the case that "when people belong to the club history, they are different to a normal pundit. You have to look at them in a different way. You have to be respectful with these guys."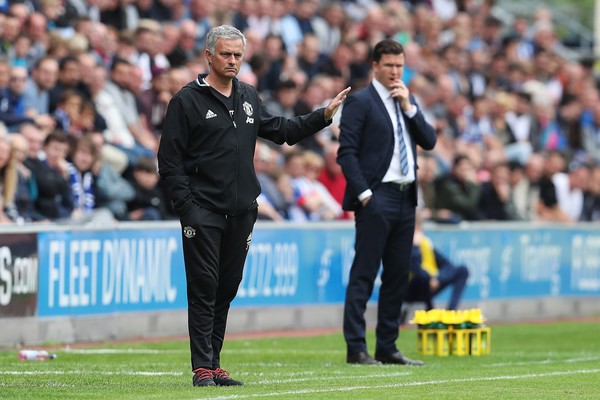 Mourinho is aware of the legends' influence
It's obvious that the former Inter Milan manager wants to have club stars on his side contrary to what former Dutch manager used to do.
Mourinho thinks that "they are so powerful in the fans' world that they can influence positively or negatively" and that they are loved by the fans to the extent that "when they are positive they can unite and when they are negative they can create a more difficult situation."
The former Real Madrid manager also accepted that fact that if "they are happy with the team they can elevate the support; if they are not happy maybe they can disturb and make things more difficult."
Mourinho welcomes former players
The Portuguese manager stated that the door is open for club stars to come to the club and discuss their opinions face to face as he welcomed them anytime at the training ground by saying "any time you want to give an opinion, welcome, it is your house, it is your home and you can be back when you want."