It may only be pre-season, but the Manchester Derby was already being hyped up as the two teams prepared to go head-to-head in a friendly in China.
But the Manchester United and Manchester City fixture, which was set to take place in the famed Bird's Nest Stadium in Beijing, has been cancelled due to inclement weather.
Torrential rains soaked the turf, as International Champions Cup (ICC) organisers deemed the surface unfit to play on.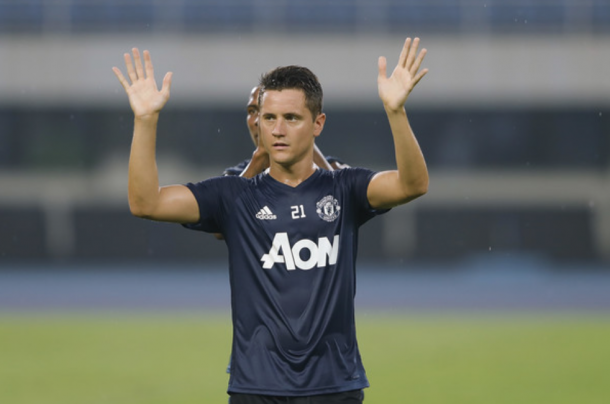 China's ICC history
The ICC first saw its debut in China last year. Just like this year, last year saw two rival teams from the same city take the pitch, although it was in Shenzhen.
AC Milan defeated Inter Milan 1-0 in that game. Real Madrid also played in China, defeating both Milan sides. They took care of Inter Milan 3-0 and defeated AC Milan in a penalty shoot-out which saw the goalkeepers step up to the spot.
This year, it was both Manchester sides and Borussia Dortmund who took to China. United were outclassed by Dortmund last week, convincingly beaten 4-1. City will play Dortmund later in the week.
Manchester United's preseason and beginning of season
United kicked off their preseason with a friendly win over Wigan Athletic winning 2-0. After their game against Borussia Dortmund, they finish their 2016 Tour against Galatasaray in Gothenburg, Sweden at the Ullevi Stadium.
It's highly likely that star talisman Zlatan Ibrahimovic will be making his much-awaited Manchester United debut in his home country, however, having yet to begin pre-season training.
United will finish off their pre-season with Wayne Rooney's Testimonial against his former club Everton. The game will be played in Old Trafford and will be their final warm-up game before they meet Leicester City in the FA Community Shield on August 7th.
The Red Devils kick off their Premier League season at AFC Bournemouth on August 14 and will play their first home game against Southampton on August 19.