Manchester United midfielder Michael Carrick says that he is excited for the upcoming season under Jose Mourinho and that it's not a surprise that most eyes in the footballing world will be on Manchester as it welcomes two of the game's best managers.
Carrick excited for the new Premier League season
The first game between United and Manchester City was supposed to come on Monday in a friendly match in Beijing, but the match was called off due to terrible weather conditions that affected the pitch.
The first match now between the sides is due to take place in the Premier League on September 10th and Carrick says that the match is a mouthwatering prospect.
Speaking to MUTV ahead of the new season, the midfielder said "It's exciting and interesting" as it promises to be the best season yet in the Premier League and Carrick says that everyone is excited to see "how it's going to go." Carrick went on to say that going into the new season there will be a lot of "focus" on both Manchester clubs and that both clubs will "battle it out to see who finishes on top."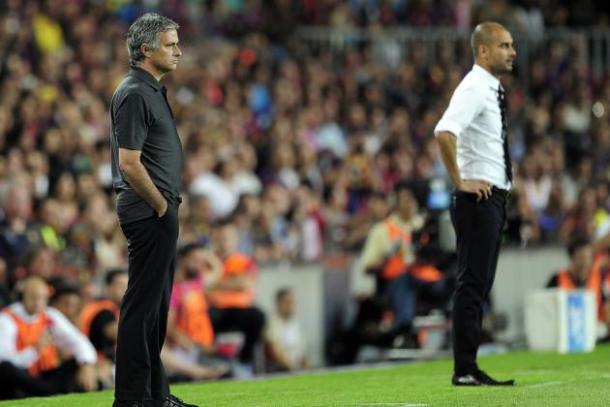 The midfielder continued to say that "both teams look in good shape with two top managers" and it will certainly be an amazing battle in the upcoming season. Carrick assured everyone by saying "we'll certainly be better than last season" and back challenging for titles very soon.
Carrick reveals he has recovered from a knock he received in training
Carrick confirmed to MUTV that the reason he did not play against Borussia Dortmund in Shanghai was due to receiving a knock on his knee during training from Paddy McNair. The midfielder is now fully fit again and says that it is important to bond with the new manager and players in training ahead of the new season.
The midfielder says that it important to train well as it is "about getting your fitness work in" but it is also very important to get to "know the manager and staff and the new players". Carrick says that the training in China was a "good bonding exercise, which has gone well" which is good to hear ahead of a crucial opening to the season.