Manchester United midfielder Ander Herrera, has said that he is "very proud" of the comparisons to legendary middle man Paul Scholes.
Not in the same league
​The Spaniard has affirmed himself as a fan favourite among the Old Trafford faithful, after his move from Athletic Bilbao in the summer of 2014.
Despite not having many opportunities to show his talents, he has been compared to Scholes, who played 718 times for the Red Devils. Despite been flattered by the comparisons, the 26-year-old has said that the comparisons are wide of the mark.
Herrera said: "I feel very proud when someone says I can play like him, but I don't think so" and "I'm not as good as him."
Scholes said last year: "Herrera's been the one [new signing] who's impressed me most" as he is "another one that did struggle to get in the team early on, but now he's playing really well" and is "playing really good football."
He concluded: "Looks like he's going to score goals, looks like he's going to make goals" and has been a "great addition and he's only a young lad as well so hopefully he can get even better."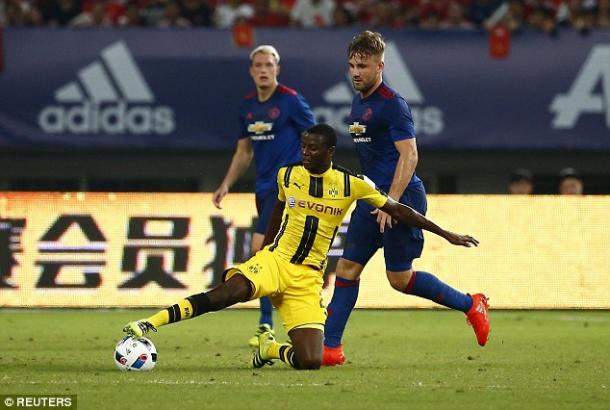 One of the best
Herrera moved to Manchester in the summer of 2014 alongside youngster Luke Shaw, who is slowly back on the road to recovery.
Shaw is making his return to the senior side, after his horrific leg break last September.
Shaw played the full 90 minutes in the recent 4-1 defeat to Borussia Dortmund, and Herrera believes that the youngster is one of the best full-back's around.
He told manutd.com: "He has played for 90 minutes after 10 months without playing" and everyone is "very happy with him and we are very happy for him because it has been very tough for him."
Herrera concluded: "We have one of the best left-backs in the world and we have to take advantage of him."
Manchester United will take on Galatasaray at the Ullevi Stadium, Gothenburg with kick-off at Saturday, July 30 with kick-off at 6:30pm BST.