Zlatan Ibrahimovic has revealed he turned down David Beckham in order to work with Jose Mourinho once more at Manchester United. Beckham, a former United player, is the owner of the MLS expansion team that will play in Miami. There is no set debut for Beckham's team although the team is likely to begin play in 2017 in a temporary stadium or in 2018 once their stadium is built.
The two footballing superstars know each other from their time at PSG. Beckham finished his footballing career with the side from the French capital in 2013.
Beckham close to Ibra, but no cigar
In an interview with Goal.com, the Swede said that Beckham asked him to join his MLS team in Miami. The Englishman tried to convince his former PSG teammate to join because the team had already purchased the land needed to build their stadium. However, the Swede turned them down because of what he wants to achieve at United.
He said, "For now I want to achieve big things with Manchester United, but I have a lot of respect for MLS, and anything is possible." He followed that up by saying he is not ruling out MLS in the future, and that he received many offers from clubs once his PSG contract expired but finished by saying, "But with Zlatan, that is normal."
More than Miami interested
Also in the interview, Ibrahimovic said that many other MLS teams were interested but did not say specifically who made a move for the striker. He said that the opportunity to play for United and to work with good friend Mourinho was too tough to turn down.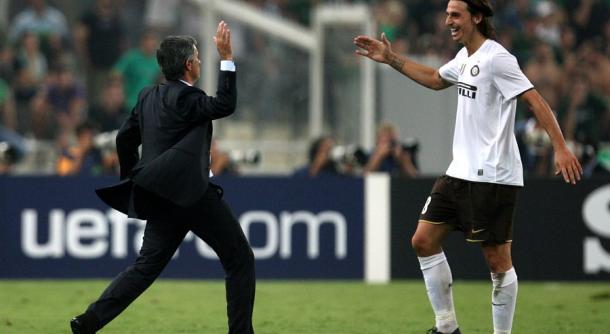 Ibrahimovic does see himself playing for another five years though. He says he feels in great shape and could play until he's 40, but that it's impossible to predict the future.