Manchester United youngster Timothy Fosu-Mensah has revealed his goals for the season ahead.
Building upon good ground
​The 18-year-old was a practical unknown at Old Trafford last season, until he was handed his debut in the 3-2 win over Arsenal by former manager Louis van Gaal.
The Dutchman has impressed many since his debut, going on to make 10 appearances last season.
The 18-year-old joined Jose Mourinho's first-team side on the club's pre-season tour of China, and he has highlighted his goals for the new season.
He told Youth Academies: "To play for Manchester United, I think it is every player's dream" and "I feel very proud to be part of a very great club."
Fosu-Mensah continued, "My aim last season was to make my debut for Manchester United and that happened" so he was "very pleased" and "developed well from that and learned a lot from it."
He concluded: "This season I have set goals, I want to play the most games" and to "stay fit for the whole season" and also to "keep on developing and to progress into a top player and become a complete player under this very good manager Jose Mourinho."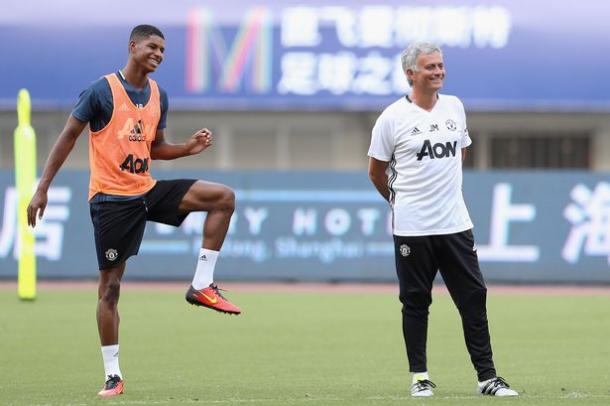 Secret to the success
​Fosu-Mensah wasn't the only youngster that shined last season, with Marcus Rashford launching himself into the stratosphere.
​Rashford managed eight goals since his debut in February, and was part of England's Euro 2016 squad.
​The 18-year-old is expected to have his biggest season of his life, and the youngster revealed the secrets to his success.
​Rashford told the Premier League: "This is a family club and to have coaches like Nicky Butt preparing you for that step up is invaluable."
He concluded: "They have been there and done exactly the same thing so they know how it feels. My brothers also helped me get where I am now, because they got me into football."
Manchester United will take on Galatasaray at the Ullevi Stadium, Gothenburg with kick-off at Saturday, July 30 with kick-off at 6:30pm BST.