Manchester United defender Eric Bailly revealed that he rejected the chance to join Manchester City this summer because he wanted to work with Jose Mourinho at United.
Mourinho key in decision to sign for United, says Bailly
Bailly became Mourinho's first signing as United manager in a £30 million deal in June and has impressed in the three pre-season games he has played in so far.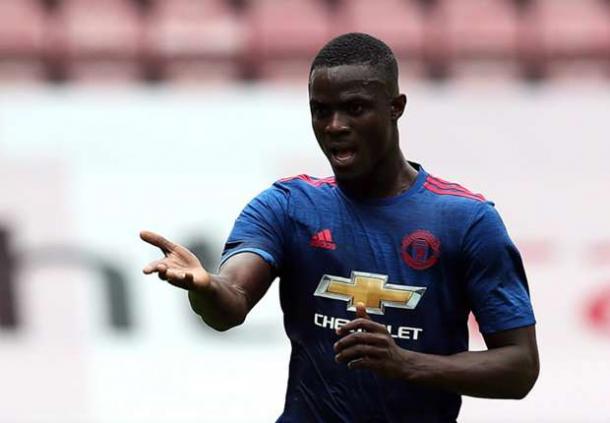 The defender though has for the first time revealed that Pep Guardiola's assistant approached him about a potential transfer to the Etihad Stadium.
Bailly though chose to follow compatriot Didier Drogba's advice and sign for United as Mourinho would help him develop his potential.
The 22-year-old says that he "signed for United because I like Mourinho" which is a massive factor for a number of players that want to come to United. Bailly continued to say that he "wanted to play for someone who works very hard" as Mourinho.
The Ivorian defender revealed that he "didn't speak to Pep Guardiola" as such but that he did get a call from the "second manager" who wanted to bring him to the blue side of Manchester.
Bailly, though, went on to say that "Mourinho called me was well" which meant a lot to him as he said "I prefer Mourinho" and revealed that fellow Ivorian Drogba told him that "Jose did a lot for him" which made up his mind.
Bailly chose to listen to Drogba over Toure
Bailly also revealed that it wasn't just the coaching staff telling him to come to City but that "Yaya Toure also called me" and that he told the defender to "come to City." The defender though instead chose to go on what Drogba told him and said "I knew straight away I wanted to play" for Mourinho.
The defender is just the type of centre half that Mourinho likes to have in his squad with his strength and pace which is only going to help him going forward.
Mourinho, therefore, could potentially mould Bailly into a world-class defender, which lots of United fans are hoping will happen.