Daley Blind, who was one of the hearts of the Manchester United defence last season, has vowed to work hard to keep his place at Manchester United.
Jose Mourinho said in his first press conference that he likes players who are specialists rather than those who are versatile, and Blind falls into the latter. Many have written off the Dutch international as one of the players who is set to leave Old Trafford after two seasons with the club.
Getting time in pre-season
With Chris Smalling out injured this pre-season, Blind has spent time at both centre back and in the midfield. After missing out on the European Championships with the Netherlands, the Dutchman is one of the freshest players coming into pre-season. He has played in all three pre-season friendly matches so far.
In the 2-0 win over Wigan Athletic, the 26-year-old played 74 minutes. In their first and only pre-season game in China, he played 66 minutes against Borussia Dortmund. Finally against Galatasaray in Sweden, he played 67 minutes.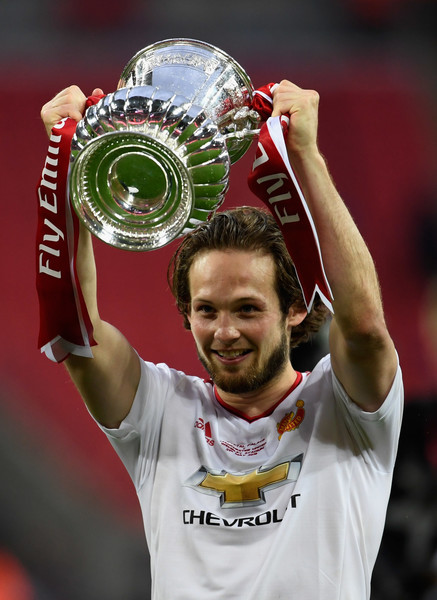 Blind is confident
In a recent interview, the Dutchman said he is confident in his own abilities and knows he has to show it again. He added that this pre-season he is doing a great job and will continue to keep working hard. Blind believes that people were making a mistake in writing him off so quickly.
The Dutchman wants to work hard for his spot in the team. He said, "I think in football you never really have assurances, but I believe if you are confident and work hard then you will get chances. What I'm saying is not only for me but everyone in the squad."
Finally, Blind said that Mourinho is a great manager. He said that every manager has their own ideas and that this great manager, Mourinho, is teaching the squad a lot.