If there's one player who should have been heavily criticized by Manchester United fans in the previous three seasons, it should only be Marouane Fellaini.
The player was signed by former manager David Moyes from Everton and he barely had a huge impact on his team, even during the tenure of ex-manager Louis van Gaal.
The Belgian midfielder is already aware of the amount of competition in Jose Mourinho's midfield options, and the fact that the Portuguese manager is set to add "a very good midfielder" makes the competition even tougher between Fellaini and his fellow red devils.
Fellaini is confident
Speaking exclusively to MUTV, the Belgium international admitted that when footballers "play for United you have to have competition" as there "a lot of good players with quality" but this reality will only make him raise his game level as the player feels "confident".
Fellaini thinks that "everyone has to fight for his place" and that's the reason why "you give everything on the pitch" and he is also aware that "it's not easy, so if you're not good or you don't do well, the other players then take your place and I think they always push you to be the best."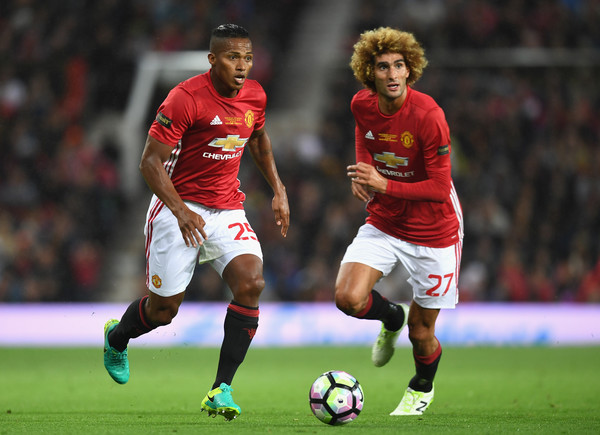 Fellaini wants what's best for the team
Fellaini's professionalism and team ethics are one of his key characteristics. He is always ready to give his best, whether he's in the starting eleven or on the bench and the player thinks that he "can help the team, I can contribute, I can do well for this team." He also thinks that Jose Mourinho "trusts" him and he "knows what I can do, he knows my qualities and that is important. I want to give everything for the team."
Marouane's physical and aerial abilities on the pitch are two Jose Mourinho favorites which give the Belgian an edge to stay at the Theatre of the Dreams in the coming season.