Manchester United manager Jose Mourinho, has dedicated the club's 2-1 Community Shield win over Leicester City to former manager Louis van Gaal.
Winning under the arch
It had already been a great afternoon for the Red Devils, having confirmed the imminent return of Paul Pogba earlier in the day.
They carried that on as Jesse Lingard gave the side the lead just before the break. Jamie Vardy equalised for the Foxes but a late header from Zlatan Ibrahimovic secured the victory.
The opportunity to secure their 21st Community Shield was handed to the side by van Gaal, having won the FA Cup last season, and after the game Mourinho dedicated the win to the Dutch coach.
He said: "I would like to dedicate this victory to Louis van Gaal" and admitted "I don't mind him having one more trophy, and I remember when I have left clubs who have gone on to win things they don't always recognise who helped them get there."
He continued: "So this win is for him and in addition I dedicate it to the Manchester United players who were not involved in the game."
Mourinho admitted that it was "difficult" to leave out "good players like Memphis Depay, Phil Jones and Ashley Young," but he says he "had to make choices," before concluding that he told those players that "we are a team and they understand that."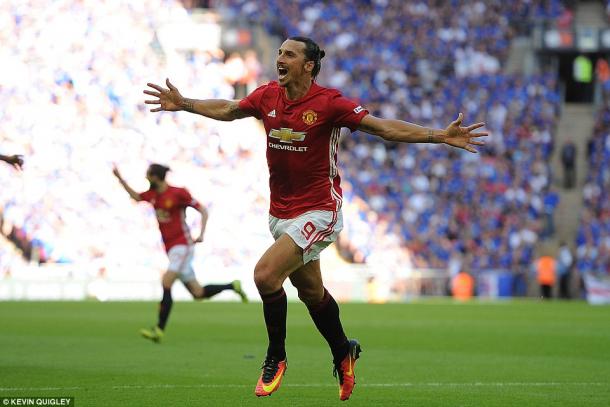 What a way to start the season
The Community Shield was the first time for many fans to see Ibrahimovic up close, and the Swede shared his delight at scoring the winner.
He told manutd.com that "It feels amazing to win the first official game" and admitted "I've been here a couple of weeks and I get to win my first trophy with United. I mean this is what we play for."
Ibrahimovic concluded: "We play for the trophies and I'm super happy and super excited for the goal - but especially for the win because it's a trophy for the team. This is what we work hard for and sacrifice."
Manchester United will take on AFC Bournemouth at the Vitality Stadium on Sunday, August 14 with kick-off 1:30pm BST.