The most protracted transfer of the summer has been completed, and whilst the immediate reading of the transfer is that it will make Manchester United considerably stronger it has wider reaching consequences. The Spanish giants, Real Madrid and Barcelona, have held an interest in Paul Pogba for some time, but neither club were able to seriously enter the race.
When it became known that United were prepared to break the world transfer record to bring Pogba back to Old Trafford, the warning signals were being sounded in Spain. Barcelona had no chance of signing him. They have spent big on Neymar and Luis Suarez in recent seasons, but they have always stopped short of breaking the world record fee.
Zidane wanted Pogba
Madrid have broken the world record transfer fee on the previous five occasions, so they have no qualms about going the extra mile. However, even they had to accept defeat. Just over a week ago, Zinedine Zidane still held a candle for Pogba and insisted that until August 31, anything was possible. Well, that holds true but not when it comes to signing Pogba. They have finally suffered a transfer market defeat.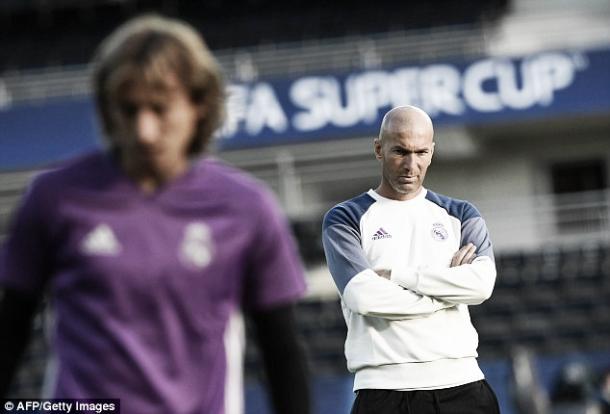 Pogba wrote a short statement on Instagram and it was interesting that he paid tribute to the "clubs who considered having me" and repeated the statement in Spanish. There is no doubt Madrid would have taken Pogba in a heartbeat and the failure to do so will hurt them more than Barca, and spells a potentially difficult period for Los Blancos.
At the end of the week, FIFA will make a decision on Real and Atletico Madrid's appeals against a one-year transfer ban for their apparent breach of transfer regulations. Should it be upheld, then it means Real won't be able to regain the record fee until January 2018. Moreover, they won't be able to sign anybody.
The price tag is symbolic, but Real have taken great pleasure in pushing the financial boundaries and flexing their muscle. That is why this will have hurt them in no short measure. That United can lure a player of Pogba's stature and not offer Champions League football just show's United's financial might. The worrying thing for Spain's top two is that a gulf may even develop.
TV Deals makes United stronger
Whereas Real and Barca have enjoyed a huge advantage regarding TV rights, the Spanish law has changed and this season they will no longer have their own lucrative deals, but be part of a collective. United are part of a collective of course, but the £5.14bn Premier League deal dwarfs the Spanish deal of around €800m.
The Pogba deal has bucked the trend, but there may be an even more damaging subplot. United have proved that they can compete for any player. Any player doesn't just mean any player outside of Real and Barca, it means any player. That means Neymar. That means Gareth Bale. United have shown they are in a position to reverse the trend where Spain's top two do the cherry picking.
It's unlikely that United will become the new Galactico's, but if United want a player then the chances are they will get them. Whatever the cost.