It's been an amazing transfer window for Manchester United, who now look well set to make their claim to conquering the Premier League once again after 3 years of misery and they've brought back one of their own to help them do just that, Paul Pogba has officially returned to the club for a world-record transfer fee of £89 million , adding to the already huge signing of Zlatan Ibrahimovic and the talent of the likes of Eric Bailly and Henrikh Mkhitaryan is certainly going to make the Red Devils feared all across the premier league again.
Club-legend and former captain, Gary Neville, believes that players like Ibrahimovic and Pogba will be a great addition to the team because of their "huge personalities."
Huge Shoulders to depend on
Neville has voiced his backing to Ibrahimovic and Pogba succeeding at United, he believes that they are players of "stature and personality", he also added that with the pair, the club has players who will "stick their shoulders out" and have "the strength of personality and character", which is something that he thinks United have lacked for the past two or three years.
He then reminded of the importance, of some former players with great characters, in "propping the club up in the changing room", the departure of the likes of Ryan Giggs, Rio Ferdinand, Paul Scholes, Nemanja Vidic, Patrice Evra who were all a huge part of United's continuous success.
He has faith in the idea of the big Swede and the brilliant Frenchman and believes that their return is "big on the personality front."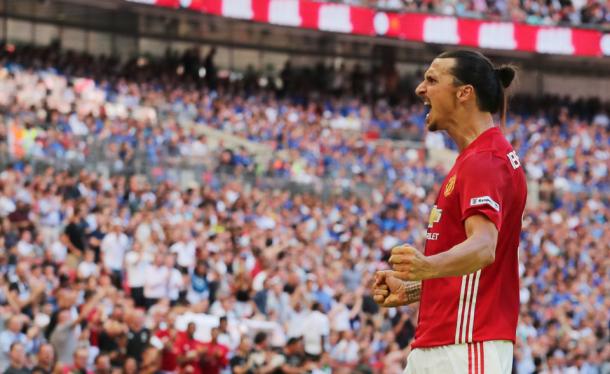 English teams becoming important again
The former England International was glad to see that English teams are now finally gaining the upper hand in transfer and becoming the buyers instead of the sellers. He has agreed to the fact that it is "a big fee" that United are paying for Pogba, but believes that it is important that the club goes back to "signing players that actually fit the profile of the club, which is to play with dynamic strength, with power, with pace."
"Everything is too much money -- not just Paul Pogba." he added, but reaffirms that it is important that United make a statement and spend money to enable them to challenge for the title like before, something which they quite haven't done for the past three years and he has put aside claims of United spending too much money, because for the money they are pulling in, "it is nothing at all."
These are exciting times for Manchester United, the fans, the players and everyone involved with the club will be eagerly waiting to see how Pogba will fit in to this team physically, because mentally, he already feels at home at Old Trafford. Jose Mourinho has said that Pogba will be a key player for the team, it will be interesting to see how the manager fits him into his system and more importantly, where he plays him will play a huge factor is his influence all over the pitch.