Often called arrogant by many people, Manchester United striker Zlatan Ibrahimovic, speaking in an exclusive interview with Sky Sports, was quick to dismiss the arrogrant tag, saying that he is just a confident person.
Ibrahimovic insists he is just a 'normal person'
Ibrahimovic joined United this summer on a free transfer after his contract with Paris-Saint Germain finished and he has already netted two goals, including the winner in the Community Shield against Leicester City last weekend.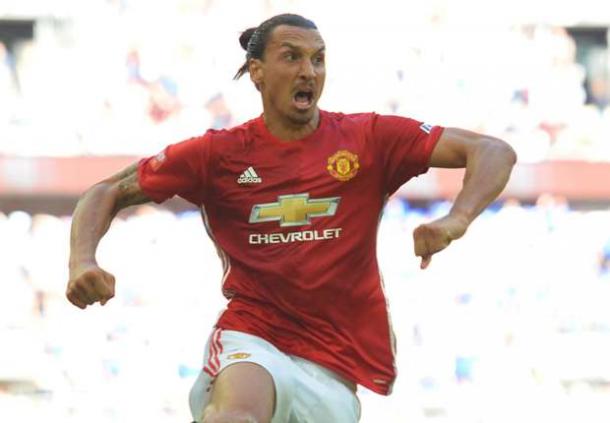 Ibrahimovic speaking ahead of his possible Premier League debut on Sunday against Bournemouth opened up and talked about how he was a normal person and that he is not a bad guy.
The Swedish striker said that he is a "normal person" that works hard for what he achieves. He continued to say that "people have the image of me that I'm a bad boy" just by the way he shows himself on and off the pitch but Zlatan countered it by saying he is a "family guy."
Zlatan says that he is "taking care" of his family most of the time but when it comes to playing a match he is a "lion" and always wants to win and he says that this is the "big difference."
Ibrahimovic says he is confident not arrogant
The big striker went on to say that "I don't believe I'm arrogant in the way that people think" as he says he is just really "confident" and that he believes in himself which is not "being arrogant."
Ibrahimovic has achieved so much in the game so it shows that he can back up on the pitch what he says off it. The striker also has just came off an amazing season last year scoring over 50 goals which shows that age means nothing and he works hard every single day.
Zlatan said that he has a "vision and I do everything" which he then perfects on the pitch. It doesn't come easy for the striker as he says he has to "work hard for it" and he doesn't believe that is being "arrogant" at all.