Manchester United manager José Mourinho has simultaneously revealed his hopes for Adnan Januzaj while aiming a jibe at his predecessor.
Januzaj joined Sunderland, who have recently signed United duo Paddy McNair and Donald Love in a permanent double transfer, on a season-long loan on Friday. Last season, Louis van Gaal, sacked after his failure to deliver a top-four finish, sent the Belgian forward on loan to Borussia Dortmund.
Mourinho, ahead of his Premier League debut with the Reds, against AFC Bournemouth on Sunday, insisted that he has carefully selected which club Januzaj has joined, unlike van Gaal.
Mourinho insists Januzaj fits in at United
The Portuguese suggested that Januzaj "fits in my plans" and "that's why he is on loan at a Premier League club." Mourinho suggested that if he hadn't been interested in Januzaj's future he would not "care where he goes" or "care which club, which manager" and instead, he would simply "send him to Borussia Dortmund where he didn't play one match."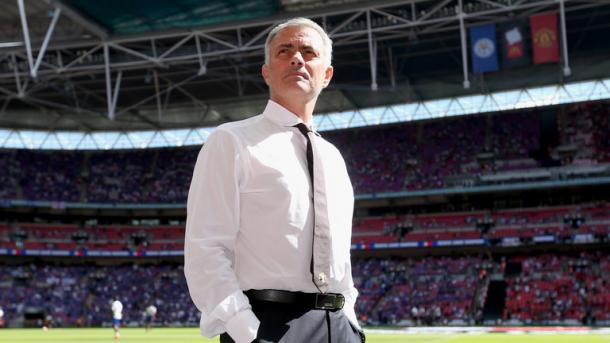 Mourinho has already taken aim at Arsenal manager Arsene Wenger and Liverpool boss Jurgen Klopp as he begins his offensive, targeting the Premier League title in his first season at Old Trafford. While he dedicated United's Community Shield to van Gaal, this is the second time he's referenced the Dutchman's mistakes as United boss.
Mourinho aims jibe at van Gaal
Januzaj is "talented", according to Mourinho. "But in same squad as [Anthony] Martial, Memphis Depay, Ashley Young, it would mean not many matches," he added.
"We cannot be selfish," Mourinho said. "We have to think about the player and in this case, Adnan, and give him all the conditions to play well. We see him every week in this country, we can compare performances. He is in the right place with a manager who likes him a lot. Hopefully, everything goes all right because we want him back."
While Januzaj, alongside Love and McNair, is one youngster to depart the club since Mourinho's arrival, Timothy Fosu-Mensah is set to sign a new deal at the club in the wake of long-term contracts for Marcus Rashford and Cameron Borthwick-Jackson.
As well as Rashford already playing a part under Mourinho, Jesse Lingard was favoured above new signing Henrikh Mkhitaryan in the Community Shield last weekend. The English academy graduate could keep his place in the Premier League opener against AFC Bournemouth on Sunday after an excellent solo goal at Wembley.