Manchester United manager Jose Mourinho has warned everyone that United will not always attack as this is not his way.
Mourinho admits United will not always attack under him
United fans have had to endure poor football for three years which was something that they grew impatient at. Mourinho though is also a manager who doesn't always set out his team's to go all out attack.
Mourinho though is a winner and can get his team to win games in many different ways and he says he will do whatever it takes for United to achieve victories in order to be successful.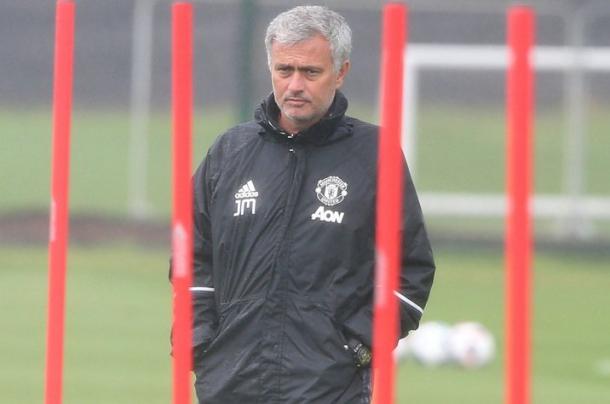 The United boss said "I have grown up in football as a manager since 2001" and United were seen as a "winning team" but sometimes this was not as an "attacking team." Mourinho continued to say that when his other teams came up against United they were sometimes a "defensive team."
Mourinho went on to say that when he was Real Madrid manager his side played United and they "crossed the midfield line twice" which showed they were defensively set up and he also singled out that "Wayne Rooney played outside left" to defend against Madrid's right back.
Mourinho wants to bring success back to United
The United boss said also that he saw United as a "winning team with an attacking philosophy" but sometimes a winning team just needs to "score more goals that they concede" which means they will have more success of they implement this,
The main thing now for Mourinho is to mould United into a great team once again after a long time without success in the Premier League. It's a huge challenge for him to achieve it but after bringing in brilliant players this summer Mourinho says that the target for United is to win competitions sooner rather than later.
Mourinho says that "we want to win competitions" as this is what United do and have been successful at for many years. The boss continued to say that "to win isolated matches you can play badly" as sometimes you can come away with the win but if you want to win competitions "you need to play well."