Bastian Schweinsteiger must question his actions since joining Manchester United amid suggestions his time at the club is up, according to Dieter Hamann.
The German midfielder arrived at Old Trafford last summer from Bayern Munich but spent a large majority of the 2015/16 season injured or as a substitute. At points, the play that has earned him a fine reputation showed, but only very briefly.
Schweinsteiger should question his behaviour as a United player
With the appointment of Jose Mourinho, replacing Louis van Gaal, Schweinsteiger has no football at United and has played his last game in a red shirt.
Hamman, speaking to German sports newspaper Bild, said that "from a sporting point of view, one can understand Schweinsteiger being dropped."
Despite that, Hamann, voicing the views of many in England, "questions can be asked about the way all this has gone down." Mourinho forced Schweinsteiger to train with the reserves, even in pre-season.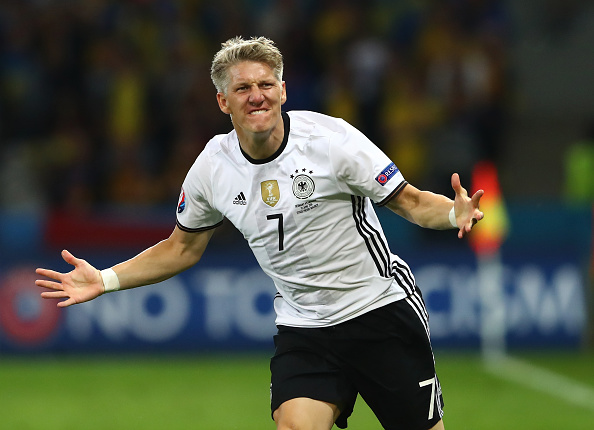 Schweinsteiger has brought such treatment, in part, upon himself, Hamann suggests. He said that "Schweinsteiger should be asking himself whether he gave his all for Manchester United last season." The midfielder frequently jetted off away from Manchester to watch his wife Ana Ivanovic, a successful tennis player. "Maybe it is not the wisest thing to walk around at tennis tournaments all the time when you are injured," Hamann said.
Mourinho seeking quick Schweinsteiger sale
Such behaviour will not have done his reputation within England good and Hamann would be "really surprised" if Schweinsteiger was to go on and have "a future in England."
United have signed Paul Pogba for a world-record fee, showing Mourinho's determination to find a first-choice midfielder and rid of the need for Schweinsteiger. This is the first sign of the Portuguese manager's ruthlessness, which will show in the coming weeks as he looks to shed some weight from his squad. Mourinho prefers a squad, as he has said on many occasions, of 20 players and three goalkeepers. Currently, United have far more first team options than that and competition is fierce. Mourinho has loaned out Adnan Januzaj to Sunderland where Donald Love and Paddy McNair have moved on permanent deals already.
The Reds kick-off their Premier League campaign, having already lifted the Community Shield last weekend, against AFC Bournemouth on Sunday.