World-record signing Paul Pogba, has declared himself fit and raring to go ahead of Manchester United's Friday night clash with Southampton.
Fighting fit
Many have been hotly anticipating the second United debut of the Frenchman, after his big money return from Juventus.
Many might have expected that Pogba would have made his debut in the 3-1 win over Bournemouth, but a previous ban from his time in Italy was carried over.
Pogba hasn't played since France's Euro 2016 final defeat to Portugal, but the 23-year-old has declared himself fit for the clash with Claude Puel​'s side.
He told the Manchester Evening News: "You have to ask the manager, but I feel very good and have been training for 10 days. I am okay."
The 23-year-old admitted: "I am quite used to this. I played the World Cup two years ago when at Juve and three years ago I was at the U20 World Cup as well. So I am okay."
He is firm in the belief that, "It is about your body and I have been training on my holidays."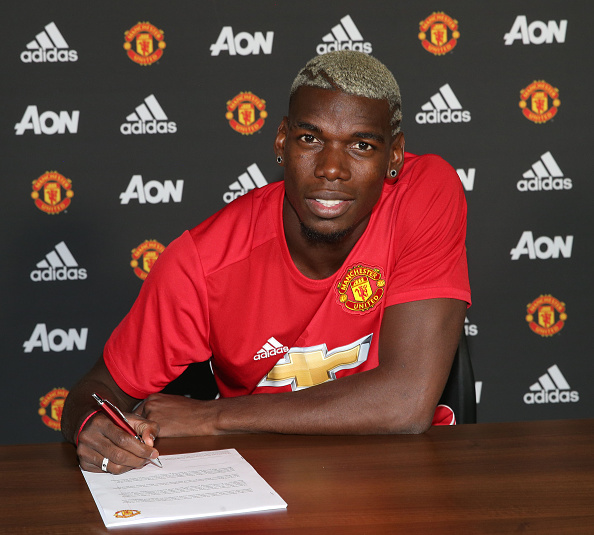 All about the football
The initial fee that United have paid to Juventus for Pogba, is believed to be in the region of £89m, and is expected to rise.
That fee surpasses that Real Madrid paid for Gareth Bale and former Manchester United man Cristiano Ronaldo.
Despite the fee, Pogba said that it wont faze him, and will focus on the football.
He said: "I am just happy to play football, I don't even think about it."
The confident Frenchman told the press: "My ambition is always be the the No 1 and be the best."
He believes that the best way to do that is to "win the league" and "go back to the Champions League because that is where we belong".
Manchester United will take on Southampton at Old Trafford on Friday, August 19 with kick-off at 8pm BST.