Manchester United attacking midfielder Henrikh Mkhitaryan insists that losing Paul Pogba to injury is a big blow for the team. The Frenchman suffered a hamstring injury against FC Basel in a Champions League group game last week. United has not given any time frame to Pogba's absence till now.
The Red Devils did well against Everton on Sunday in the absence of Pogba, as they put four past the Merseyside club. Pogba is expected to miss only a few matches as per United manager José Mourinho, however Mkhitaryan admitted that Mourinho will find a way to compensate the loss of the talismanic midfielder.
Pogba is a top player for Manchester United
Pogba has been one of the key performers in United's good start to the season. The Frenchman has suffered a lot of criticism last year after his then world record move to United from Juventus.
Pogba started the new season in an emphatic way as he already has two goals and two assists in the Premier League. The 24-year-old has been delivering complete performances as a box-to-box midfielder for United.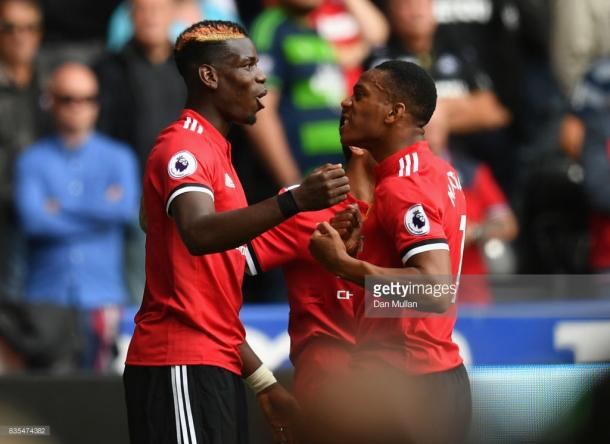 While talking to SFR Sport after the game against Everton, Mkhitaryan said "it is hard for United as he is a top player for the team." There have been numerous reports about Pogba's return date as it is widely expected that the dynamic midfielder will be out for a month. Mourinho has dismissed the reports suggesting that the Frenchman will be out for three months.
Mourinho knows how to compensate loss of Pogba
Mkhitaryan has been the chief creative player for United this season. The Armenian has five assists and one goal in five Premier League games this season. He believes that "Mourinho knows how to make up for Pogba's absence and the team will help him come back stronger."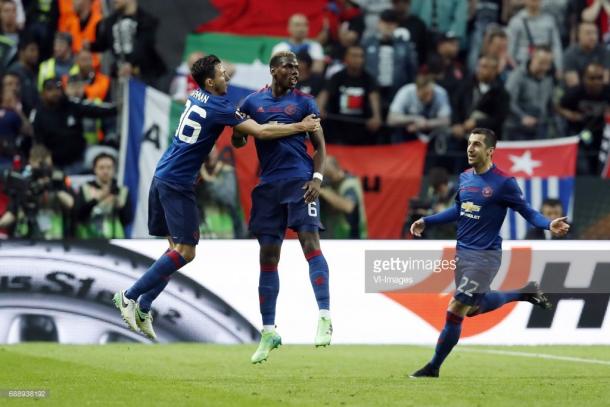 The Armenian also paid tribute to Wayne Rooney who returned to Old Trafford with Everton on Sunday. Mkhitaryan admitted that it is a real shame that he got very less time to play with Rooney. United now shift their attention to Carabao Cup as they host Burton Albion on Wednesday.