With Steve McClaren out of the door and Newcastle United currently in the drop zone, St. James' Park found themselves in dire need of an experienced manager with a proven track record of bringing success to clubs. Step forward Rafael Benitez.
Better known in England as Rafa, the former Liverpool and Chelsea manager steps into this relegation fight having not made his name from dragging clubs to safety such as manager's like Tony Pulis, instead the Spaniard has brought success to top clubs around Europe, including winning La Liga with Valencia, the Europa League with Chelsea and the Champions League with Liverpool.
The former Real Madrid manager has taken his first press conference since arriving in the North-East.
The relegation fight
Newcastle have only won two of their previous 13 matches. A record that could keep any manager awake at night. It goes without saying that if Benitez fails to turn this form around, Newcastle will be bound to be playing in the Championship next season.
Despite this, Rafa remains confident that the side he has inherited has the quality to fight off relegation, and it's difficult to disagree with the Spaniard.
"After watching some games the team is good, so why not? We can do it," says Benitez. "After that the future is brilliant because you have the power, the fans, the stadium and very positive things. You have the squad.
"You have to adapt a little bit but there is great potential so it is very important to concentrate on these 10 games."
The Magpies have brought in some real talent this year, including Dutch international Georginio Wijnaldum who really hit the ground running, scoring four goals in one game against Norwich earlier in the season.
England internationals Jonjo Shelvey and Andros Townsend have both come in as well, two players with Premier League experience at a good level with Liverpool and Tottenham respectively.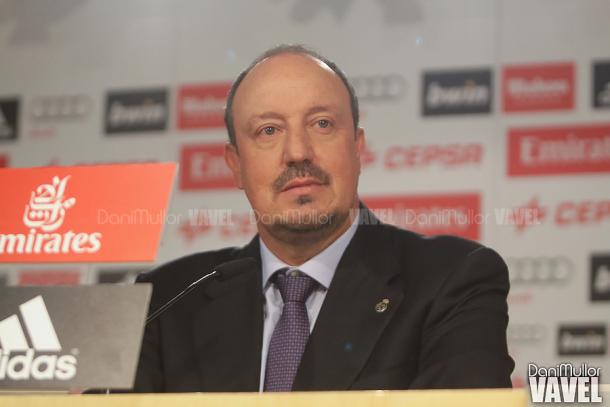 What is the problem at Newcastle?
With United suffering in recent seasons, despite investing a sizeable amount in the squad and consistently drawing one of the largest supports in the Premier League. It is difficult to pinpoint what is exactly wrong with the club, something is directly affecting the performances but it remains to be seen what the new boss thinks of it.
"Believe me, if you play well – the first minutes against Bournemouth, the team was doing well, but then you concede a goal and it changes everything. That is confidence," says Benitez.
"It's not just whether you play well or don't perform, it's confidence sometimes. If you want to have more confidence - I could be talking here about confidence for one hour, it doesn't matter, it will not change anything."
Mike Ashley
Ashley is the owner of the club and would be expected to be largely responsible for the managerial changes and many would expect to see the owner have a close relationship with the boss of a club.
Yet Benitez has admitted that all of his contact has come through Lee Charnley. We will wait to see if the former Napoli manager gets the full backing of Ashley, but for now, the two do not even interact.