This weekend's North East derby could be classed as the biggest one ever due to both sides desperately needing a win to escape this relegation battle they find themselves in.
It is the first home game for Rafa Benitez which means the atmosphere at St. James' Park will be electric, but can Newcastle United use that to their advantage?
The facts and figures
In recent years, the stats haven't looked promising for Newcastle fans. The club has only scored one goal in the last six meetings between these two, all of which have resulted in a Sunderland win.
However, Sunderland have only won three of their last 26 away matches. To add to this, they have shipped 38 goals on the road this season, which is the highest total of any Premier League team.
Newcastle need to try to add to that tally but they have only scored two goals in their last 550 minutes of football.
Jermain Defoe may be the game changer for the away side. He has scored seven goals in his last eight appearances away from the Stadium of Light.
Rafa's arrival
Sunderland fans will have been praying for Newcastle to stick with under-fire boss Steve McClaren due to his poor record this season. Now Rafa Benitez has arrived on Tyneside, the mood has changed somewhat. It is now a much more appealing game for the home fans to watch.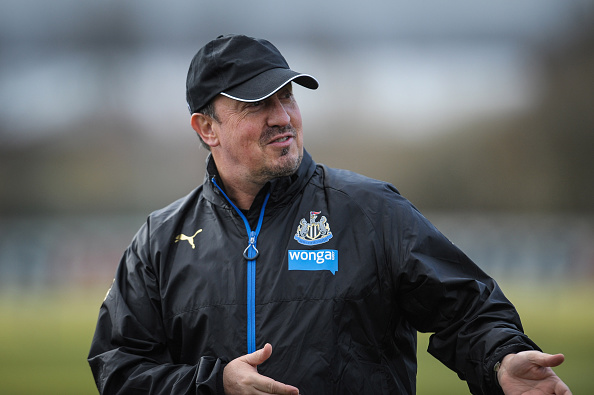 Managing to tempt a manager with the experience and knowledge of Benitez is a huge coup for Newcastle. It may turn out to be a stroke of genius if he keeps them in the top flight.
The feud
On the pitch, it is potentially the biggest derby of the Premier League season but off the pitch, there is a backstory of a similar dislike.
Benitez and his counterpart Sam Allardyce have not always seen eye to eye in the past and yet despite Allardyce claiming the feud has been put to bed, it will be interesting to see if these two clash on Sunday when emotions are running high. It would certainly add more drama to what is expected to be a fiery afternoon.